Activate & Breakout Games
631 Parkway, Gatlinburg, TN 37738 | (865) 325-2280 | activate.games
Arcades, Attractions, Escape Rooms, Indoor Attractions
Overview
Welcome to the first dual-concept Activate & Breakout Games storefront. Here, you can enjoy America's very first live-action gaming experience at Activate Games AND the thrilling escape game adventure with Breakout Games.
Activate
Activate Games fuses technology and physical activity to create a live-action gaming experience. Activate Games offers a wide range of interactive games from touch activated climbing walls to laser mazes and electronic basketball arcade-style games. Players get to activate their inner video game character and enter inside our top-tier, state of the art game rooms. What are you waiting for? Enter the game today!
Come try out these games:
Control: Our newest room and one that'll keep you on your feet. For this room, you will play from an elevated pedestal to navigate through multiple games and levels.
Hoops: Aim at the baskets that light up in a variety of different colors and patterns. Players will need to score on specific baskets, memorize sequences, or answer trivia questions in this room's games.
Grid: The grid consists of 256 pressure-sensitive tiles that light up in a variety of colours. Step on or avoid certain ones to complete the level. You will need to use agility, strategy and teamwork to complete these games.
Arena: In Arena, you are tasked with hitting hexagon targets on the wall with dodgeballs. Each game involves a combination of memorization, and speed. Accuracy is key, avoid hitting red targets to obtain the highest score!
Climb: Players are required to travel across a room covered in touch-sensitive handholds that change colours throughout the game. You must make your way across the wall using the safe green holds, avoiding the red and activating the blue. Strategically cross without falling to complete the level.
Push: In this room you will be surrounded by walls of multi-colored buttons. Hit buttons to complete patterns in order to clear the stage. Games involve strategy, memorization, and communication.
Trench: Shoot lit up targets with a laser gun in a series of stages. Players must use a combination of skills including accuracy, memorization, and teamwork. The faster you can complete each stage the higher score you will receive.
Breakout
Breakout Games is a leading escape game brand with 37 locations across the United States. Come escape ordinary and use your detective skills to solve puzzles, crack codes, and breakout before 60 minutes runs out!
Choose one of our favorite rooms below:
Clue: Hasbro and Breakout Games have teamed up to bring you the first official "Clue: The Escape Room." The mystery game millions have loved is reimagined for you and your friends to experience and solve in person. Save the day by uncovering who is plotting the murder, with what weapon, and in what room all in less than 1 hour. CLUE and all related characters are trademarks of Hasbro and are used with permission. © 2020 Hasbro. All Rights Reserved. Licensed by Hasbro.
The Kidnapping: In one of our first and most popular escape rooms, you are handcuffed in a room and must escape in time.
Bomb Squad:There's a bomb hidden downtown, and you're the city's only hope. Use your intel and your wits to find and disarm it before it's too late.
Mystery Mansion: This spine-chilling adventure starts in the ruins of an old mansion – abandoned decades ago by a reclusive and eccentric family.
Photo Gallery
Featured Blogs
Jun 27, 2022
Things To Do With Teenagers in Pigeon Forge & The Smokies
Pigeon Forge offers plenty of things to do with teenagers, kids, young adults, and ages across the board. We'v...
Read This Post
Oct 14, 2015
The 4 Best Reasons To Try A Gatlinburg Escape Room
We know you're looking forward to vacationing in Gatlinburg. You want to experience the local attractions, eat...
Read This Post
Mar 27, 2022
25 Kid Friendly Activities In Pigeon Forge
One of the best things about Pigeon Forge is that it's a destination for fun for all ages, and perfect for kid...
Read This Post
Jan 13, 2021
Best Places To Have A Birthday Party in Pigeon Forge & Gatlinburg
Headed to Pigeon Forge to celebrate a birthday? There are plenty of great attractions ready to accommodate you...
Read This Post
Jan 19, 2016
Team Building in Pigeon Forge: Things To Do With A Group
Amidst the beautiful scenery and fun attractions, there are a ton of opportunities for team building in Pigeon...
Read This Post
Feb 28, 2023
20 Smoky Mountain Attractions You Should Put On Your Radar
We know there's a boatload of Pigeon Forge attractions you've heard about and enjoyed on your last trip, but w...
Read This Post
Mar 6, 2017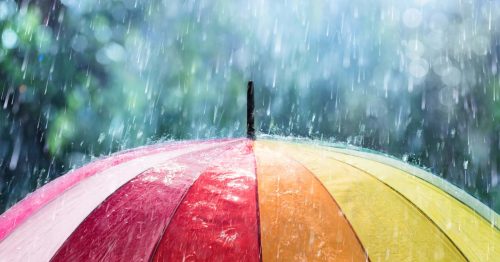 Rainy Day Activities in Pigeon Forge
We all know the song, Smoky Mountain Rain by Ronnie Milsap, but rain can really put a damper on your vacation ...
Read This Post
Nov 13, 2020
Top 100 Things To Do In The Smoky Mountains
100 Things To Do in the Smoky Mountains extend beyond East Tennessee and the national park. While the Great Sm...
Read This Post
Sep 30, 2023
Cheap Things To Do In Pigeon Forge & Gatlinburg: $20 Or Less
There are plenty of cheap things to in Pigeon Forge and Gatlinburg if you do your homework. We know everyone's...
Read This Post
Location
Activate & Breakout Games
631 Parkway Gatlinburg, TN 37738