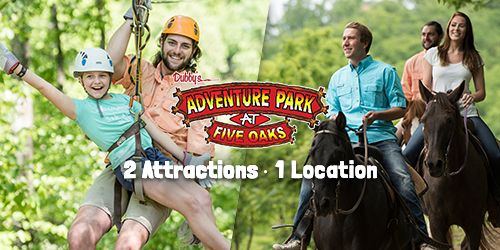 Adventure Park at Five Oaks
1628 Parkway, Sevierville, TN 37862 | (877) 287-6946 | adventureparkatfiveoaks.com
Attractions, Horseback Riding, Outdoor Attractions, Zipline
Overview
Exploration and outdoor experiences in the Great Smoky Mountains. Challenge yourself and take in the raw beauty of the Smokies like most folks never get to experience.
Whether you want to Horseback Ride or Zipline, there is exciting fun for the whole family! Saddle up like a pioneer and explore our scenic trails, studded with beautiful trees and foliage on a guided HORSEBACK RIDE. Our knowledgeable staff and well-trained horses will ensure a safe, but fun adventure.
If you desire a more thrilling adventure, our 7-line Canopy ZIPLINE TOUR is for you! Our experienced zipline guides will take you on a thrilling ride through and above lush forest with views of the Smoky Mountains. No experience is necessary.
All this fun is located on 70 acres of beautiful trees, streams, and gorgeous mountain scenes. Our guided Horseback Rides are a great way to see the mountains like the pioneers. So strap into your harness or saddle up your horse the fun awaits at Adventure Park at Five Oaks.
Photo Gallery
Featured Blogs
Jan 26, 2022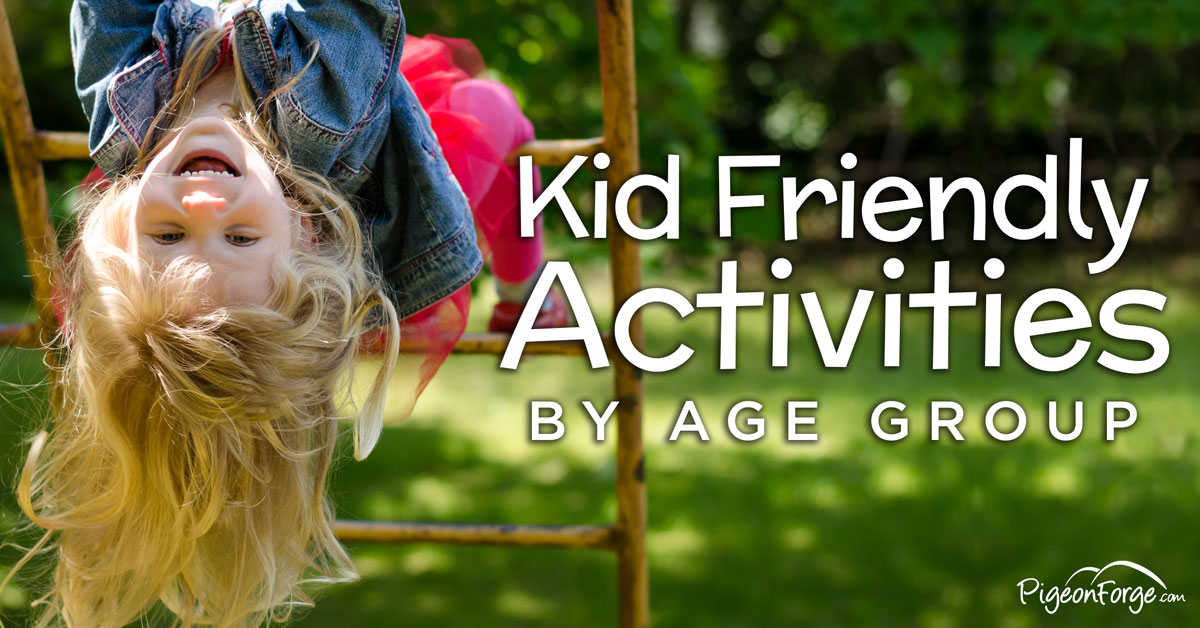 Things To Do With Kids: Activities by Age Group
Things to do with kids in Pigeon Forge are all over the place. Although you'll truly find something for everyo...
Read This Post
Mar 27, 2022
25 Kid Friendly Activities In Pigeon Forge
One of the best things about Pigeon Forge is that it's a destination for fun for all ages, and perfect for kid...
Read This Post
Location
Adventure Park at Five Oaks
1628 Parkway Sevierville, TN 37862