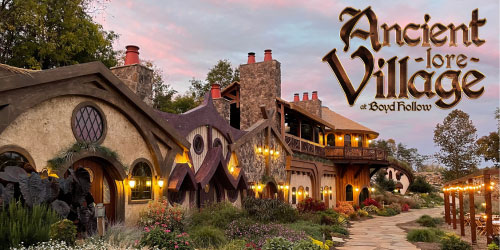 Ancient Lore Village
7107 Sevierville Pike, Knoxville, TN 37920 | (865) 200-2434 | ancientlorevillage.com
Attractions, Axe Throwing, Tours
Overview
Grab your family & friends and explore the magic, mystery, and wonder of Ancient Lore Village with one of our Village Discovery Passes! Daily from 11:00am to 3:00pm, enjoy the Village at your own pace as you explore our hiking trails, play outdoor games in the Gremlin Gameyard, and partake in a self-guided audio tour of the property. Make the experience even better by adding on Axe Throwing, Archery, or Lunch!
Located in the foothills of the Smoky Mountains, just a quick 30 minute drive from the heart of Pigeon Forge, Ancient Lore Village is a truly magical destination. Our unique Village has been thoughtfully designed around fostering community and creating unforgettable memories with family, friends, and colleagues!
Why Ancient Lore Village? Our founder and President, Tom Boyd, had a vision: Create a place where characters from different worlds could live together in peace and harmony in a place where only good, genuine goodness, exists. This was the beginning of what is now Ancient Lore Village, a boutique retreat destination and event venue that specializes in fun family experiences, Fairytale weddings, executive retreats, private parties, group tours, special celebrations, and bringing people together.
We welcome all, with one joyful request: kindness and respect for one another.
Photo Gallery
Featured Blogs
Mar 8, 2023
Live Music in Pigeon Forge, Gatlinburg, Sevierville & Townsend
There are a handful of great spots to enjoy live music in Pigeon Forge most months out of the year. While you ...
Read This Post
Upcoming Events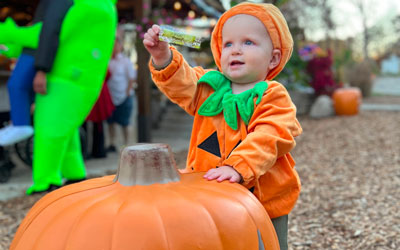 Location
Ancient Lore Village
7107 Sevierville Pike Knoxville, TN 37920