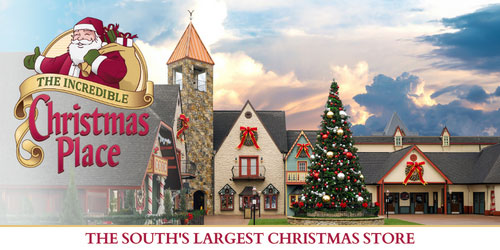 The Incredible Christmas Place
2470 Parkway, Pigeon Forge, TN 37863 | (800) 445-3396 | christmasplace.com
Shopping
Overview
Nestled in the heart of Pigeon Forge, Tennessee, lies a unique destination that captures the essence of Christmas all year round: The Incredible Christmas Place. This enchanting emporium is more than just a store; it's a celebration of everything that makes the holiday season magical and memorable.
A Year-Round Christmas Experience
As you approach The Incredible Christmas Place, you're greeted by the twinkling lights and festive decorations that adorn its facade, instantly transporting you to a winter wonderland no matter the time of year. The gentle melodies of classic Christmas carols fill the air as you step inside, and you're met with the delightful scents of cinnamon, pine, and holiday cheer.
Spanning an expansive area, The Christmas Place houses an awe-inspiring collection of holiday-themed merchandise, making it the largest Christmas store in the South. From ornaments and tree trimmings to nativity scenes and personalized gifts, every item is carefully curated to ensure the highest quality and uniqueness.
Collections and Customization
Whether you're seeking traditional Christmas aesthetics or modern designs, The Christmas Place offers something for every taste and style. Explore a variety of themed sections, each capturing a different aspect of the Christmas spirit. Nostalgic Santas, elegant angels, whimsical elves, and sparkling snowflakes are just a few examples of what awaits you.
For those looking for a personalized touch, there's the opportunity to have ornaments and gifts customized by skilled artisans on site. Create lasting memories with names, dates, and special messages that turn a beautiful item into a cherished keepsake.
Meet Santa Claus All Year Long
One of the true highlights of a visit to The Christmas Place is the chance to meet Santa Claus himself, all year round! Guests of all ages can share their wishes, listen to stories, and even get their photo taken with Santa. It's an experience that brings the joy and wonder of Christmas to life, regardless of the season.
Hospitality and Customer Service
What sets The Christmas Place apart is not just its extensive product selection but its commitment to creating a joyful and engaging experience for every visitor. Knowledgeable and friendly staff are always on hand to assist with product inquiries, decoration tips, or simply to share a heartwarming Christmas story.
A Must-Visit Destination in Pigeon Forge
Situated amidst the scenic beauty of the Smoky Mountains, The Incredible Christmas Place has become a must-visit destination for both tourists and locals. It's more than a shopping trip; it's an excursion into the heart of Christmas, where magic and nostalgia live on.
Visitors to Pigeon Forge seeking an authentic taste of Christmas, regardless of the season, will find The Christmas Place to be a remarkable journey. It's a place where memories are made, traditions are honored, and the spirit of Christmas is kept alive 365 days a year.
So, come experience the wonder, the joy, and the magic at The Incredible Christmas Place. Whether you're a lover of the holiday season or simply looking for that perfect gift, you'll leave with a heart full of festive warmth and a newfound appreciation for the timeless beauty of Christmas.
Visit Us Today
The Incredible Christmas Place is located at 2470 Parkway, Pigeon Forge, TN. Open daily, with extended hours during the Christmas season. For more information, please call (800) 445-3396 or visit our website.
Celebrate Christmas whenever you wish, only at The Incredible Christmas Place.
Photo Gallery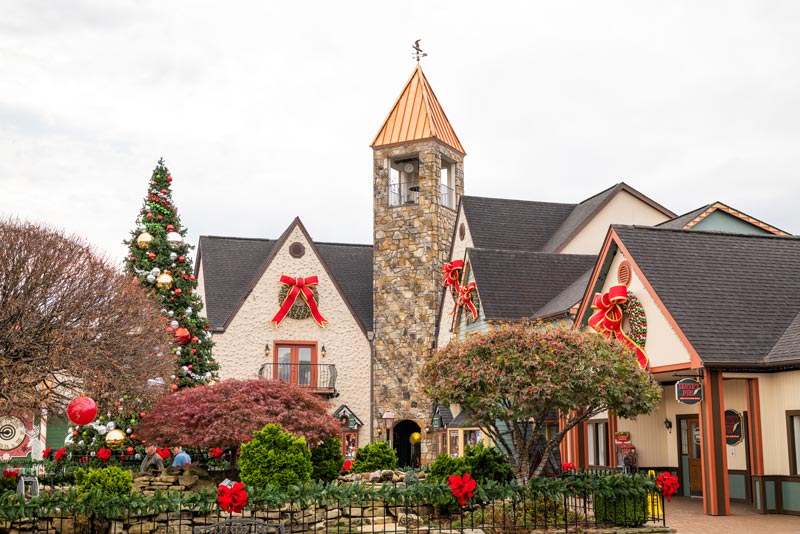 Awards
Location
The Incredible Christmas Place
2470 Parkway Pigeon Forge, TN 37863