Dancing Bear Appalachian Bistro
7140 E Lamar Alexander Parkway, Townsend, TN 37882 | (865) 336-2138 | dancingbearlodge.com
Breakfast & Brunch, Fine Dining, Restaurants
Overview
Steeped in tradition and enhanced with contemporary flavor profiles, the component combinations of the Bistro's culinary team is an Appalachian tour-de-force. True to the farm-to-table experience, the Appalachian Bistro uses fresh produce grown on-site, and sources the highest quality local ingredients, to create renowned dishes that are as inviting to the eye as they are to the palate.
Our Townsend TN restaurant offers a refined assortment of regionally inspired dishes — all served amongst the rustic surroundings of the Smoky Mountains. Enjoy a cocktail or beer on our patio amidst the calming wooded vistas. Warm up by the fire pit while making s'mores. Take in the breathtaking nature that surrounds, on the Peaceful Side of the Smokies.
Featured Blogs
Jun 26, 2023
Sink Your Teeth Into The Best Burgers In Pigeon Forge
Pigeon Forge is home to a symphony of unique, Southern-style cuisines. But juicy burgers are always a safe bet...
Read This Post
Sep 10, 2021
The Best Places to Get a Drink in the Smokies
You might be asking yourself, "What are the best places to get a drink near me?" Don't fret, because we've put...
Read This Post
Jan 11, 2023
Romance Guide: Valentine's Day In Pigeon Forge
Love is in the air! Need a romantic getaway with your special someone? Let the fresh mountain air and all the ...
Read This Post
May 12, 2022
Best Places To Eat In Pigeon Forge, Gatlinburg & More
The gateway to the Smokies has so many places to eat in Pigeon Forge, Gatlinburg, and all areas outside the na...
Read This Post
Jun 28, 2023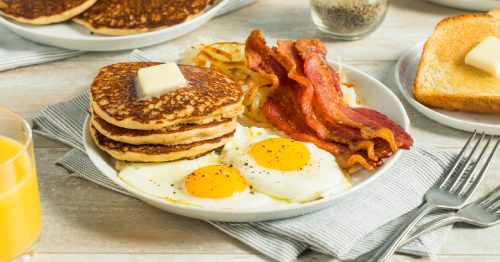 The Best Breakfast in Pigeon Forge
Picture this: you just woke up in your Pigeon Forge cabin rental, you have a big day planned for you and your ...
Read This Post
Awards
Location
Dancing Bear Appalachian Bistro
7140 E Lamar Alexander Parkway Townsend, TN 37882