Dolly Parton's Stampede
3849 Parkway, Pigeon Forge, TN 37863 | (865) 453-4400 | dpstampede.com
Dinner Shows, Indoor Attractions, Shows & Theaters
Overview
Join our cast, including 32 magnificent horses, and take a nostalgic holiday trip with a friendly North Pole – South Pole rivalry. Watch in delight as the Sugar Plum Fairy brings toys to life right before your eyes. Our live nativity scene, which includes three kings arriving atop real camels, brings the true meaning of Christmas to life. Santa himself will also make an appearance in a horse drawn sleigh. You will enjoy all the holiday entertainment while dining on our famous four-course meal that includes:
Our own Original Creamy Vegetable Soup
Hot Home-made Biscuit
Tender Whole Rotisserie Chicken
Hickory Smoked Pork Loin
Buttery Corn on the Cob
Herb Basted Potato
Flaky Apple Pastry
Unlimited Tea, Coffee, or Coca-Cola Products
Reviews
We last went 15 years ago. The show is totally new, the food is amazing, boggles the mind how they get all that food served piping hot!
- Darla Bokeno
What a great show and dinner! We had such a good time. Our group ranges in age from nine months to 68 years old and we enjoyed ourselves immensely. The food was good, the service was exceptional and the show was so entertaining. The ending promoting the USA was so touching! Don't miss out on going to this show!
- Dawn Czermak
Loved it!!!! Great show, food and family fun! Definitely recommend it if you're looking for a great evening. I was also chosen to be part of the show! Thank you for the experience and memories my family absolutely 💯 loved 😍 it!
- Wayne Rae
Food was great and the service was top notch. The show was stunning and an absolute hoot!
- Melanie Cavolo
Amazing. Worth every penny. I think this is a must do for anyone vacationing in this area.
- MJ Deroche
Being a Veteran it was so nice to feel supported and the show was nothing short of spectacular.
- Jonathan Ray
Photo Gallery
Featured Blogs
Nov 14, 2023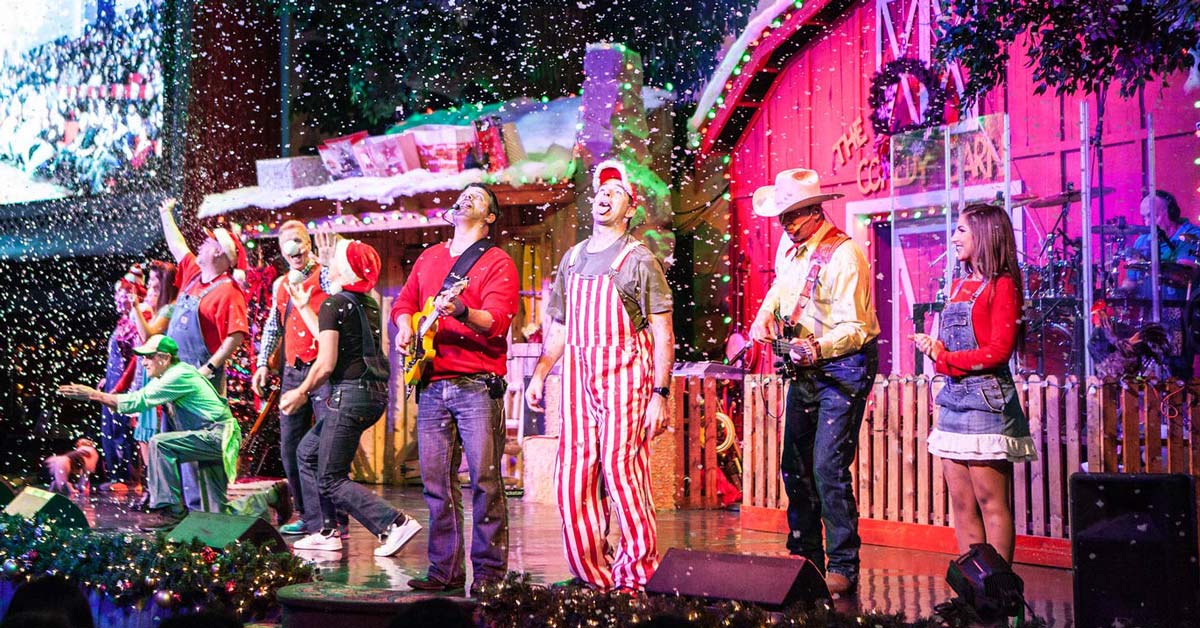 Christmas Shows In Pigeon Forge
Christmas shows in Pigeon Forge are some visitors favorite reason to come into town. During Winterfest, the di...
Read This Post
Feb 22, 2021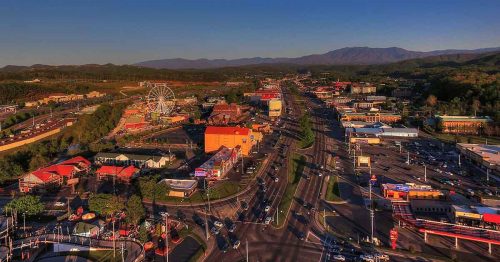 Top Things To Do On The Pigeon Forge Parkway
The Pigeon Forge parkway and Gatlinburg parkway are home to some of the top attractions in the Great Smoky Mou...
Read This Post
Mar 27, 2022
25 Kid Friendly Activities In Pigeon Forge
One of the best things about Pigeon Forge is that it's a destination for fun for all ages, and perfect for kid...
Read This Post
Oct 2, 2023
Where To Take The Best Fall Photos in Pigeon Forge & The Smokies
It's our favorite time of year in the Smoky Mountains. The colors are changing and there's a brand new crisp i...
Read This Post
Upcoming Events
Location
Dolly Parton's Stampede
3849 Parkway Pigeon Forge, TN 37863