Dolly Parton's Stampede
3849 Parkway, Pigeon Forge, TN 37863 | (865) 453-4400 | dpstampede.com
Dinner Shows, Indoor Attractions, Shows & Theaters
Overview
Billed as the Smokies' Most Fun Place to Eat, Dolly Parton's Stampede is a restaurant and show like no other. Watch as 32 magnificent horses and a cast of top-notch riders thrill you with daring feats of trick riding and friendly competition. The show culminates with an emotional musical conclusion set to a patriotic salute of Red, White, and Blue—featuring Color Me America, written and recorded by Dolly Parton herself.
As the action begins, you're served a four-course feast meant to satisfy those delicious home-cooked, country-style cravings. The menu includes Stampede's Original Creamy Vegetable Soup and hot homemade biscuit, as well as a mouth-watering, tender, and whole rotisserie chicken, delicious hickory-smoked barbeque pork loin, hot-buttered corn on the cob, tasty herb-basted potato, a specialty dessert, and unlimited soft drinks.
Get there early and enjoy a leisurely stroll alongside the open-air stables to sneak a peek at the horses. It's also your chance to meet the equine stars of the show up close and discover their flawless beauty.
Each year, Dolly Parton's Stampede gets into the spirit of the holidays with a special Christmas show for the whole family. This year, it's the North Pole vs. South Pole. Become enchanted as workshop elves serve a Yuletide feast, and Santa arrives by sleigh. Toys come to life and holiday music abounds as we reveal a live Nativity scene. Even wise men on camels all say, "Merry Christmas!"— Stampede style.
Come see and taste what everyone is talking about. Dolly Parton's Stampede is more than just dinner and a show. It's a cherished tradition that your family will always remember.
Reviews
What a great show and dinner! We had such a good time. Our group ranges in age from nine months to 68 years old and we enjoyed ourselves immensely. The food was good, the service was exceptional and the show was so entertaining. The ending promoting the USA was so touching! Don't miss out on going to this show!
- Dawn Czermak
Being a Veteran it was so nice to feel supported and the show was nothing short of spectacular.
- Jonathan Ray
Food was great and the service was top notch. The show was stunning and an absolute hoot!
- Melanie Cavolo
Loved it!!!! Great show, food and family fun! Definitely recommend it if you're looking for a great evening. I was also chosen to be part of the show! Thank you for the experience and memories my family absolutely 💯 loved 😍 it!
- Wayne Rae
Amazing. Worth every penny. I think this is a must do for anyone vacationing in this area.
- MJ Deroche
We last went 15 years ago. The show is totally new, the food is amazing, boggles the mind how they get all that food served piping hot!
- Darla Bokeno
Photo Gallery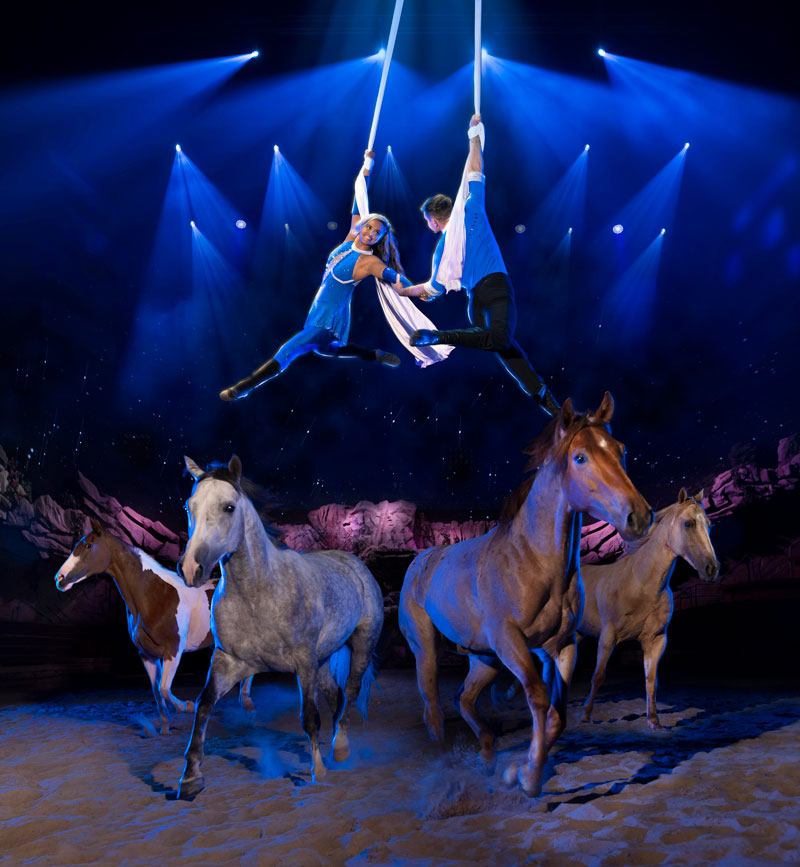 Location
Dolly Parton's Stampede
3849 Parkway Pigeon Forge, TN 37863