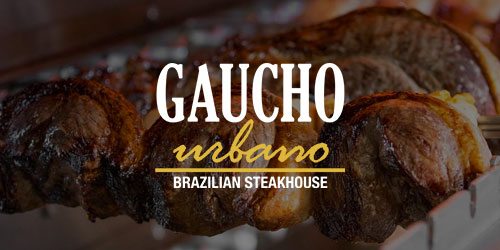 Gaucho Urbano Brazilian Steakhouse
111 Valley Dr., Pigeon Forge, TN 37863 | (865) 366-1002 | gauchourbano.com
Fine Dining, Restaurants, Steak & BBQ
Overview
Gaucho Urbano Brazilian Steakhouse brings a modern flare to traditional Brazilian cuisine. Inspired by provincial dishes, yet rich in the cultural and culinary influences that make Brazil unique, the menu at Gaucho Urbano highlights fresh, authentic ingredients prepared with care.
Harvest & Chef's Tables
Gaucho Urbano Brazilian Steakhouse offers a wide variety of delicious salad and side offerings. We source only the best fresh options for our gourmet salad bar including fresh cut vegetables, seasonal salads, cheeses and cured meats. New items are offered seasonally so every trip to our salad bar will be a fresh adventure.
Our hot side dishes are a wonderful accompaniment to any meal or it can be the main entry itself. At Chef's Table you will find some Brazilian side dish staples such as rice, beans, farofa and mashed potatoes. We will also feature two different dishes at our harvest table such as beef stew, chicken or beef stroganoff, soups, broccoli & cauliflower on white sauce, etc. These featured dishes changes on a daily basis.
Meats
Our guests will have the opportunity to sample around sixteen different cuts of meats hand-carved and prepared fresh daily from scratch by our skilled Gaucho chefs. Our meats are served in a continuous table side service.
A special token provided to each guest allows them to signal the Gaucho chefs: the green side indicates they are ready to receive service, and the red side stops the service. The guest can resume service whenever they like!
Desserts
Make sure you try one of Gaucho Urbano's eight deliciously made desserts. We offer a wide selection of deserts made daily in-house such as Brazilian flan, crème-brule, Papaya cream and many more! We offer many gluten-free desserts on our menu. Ask your server for details.
If you are not a sweet tooth kind of person but likes to end your meal with a coffee; consider trying one of our specialty coffees; such as Brazilian coffee, Fragile baby, Bayle's coffee, Spanish coffee to name a few.
Come and celebrate your anniversary, birthday, or graduation with us, and the dessert is on the house!
Gaucho Urbano offers a wide selection of national and international wines and unique hand-crafted cocktails.
As the first Brazilian steakhouse in Pigeon Forge, we're excited to share our cuisine with local residents and visitors to East Tennessee. We can't wait to give you a taste of real Brazilian food and hospitality!
Photo Gallery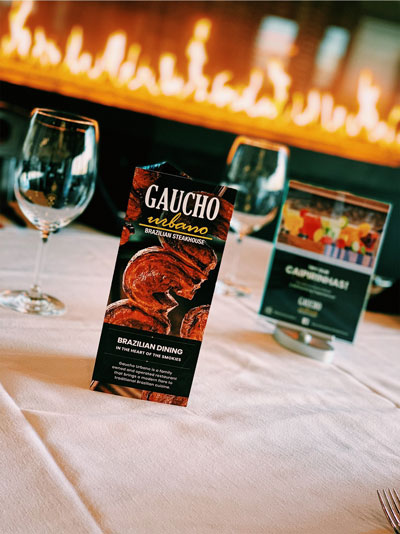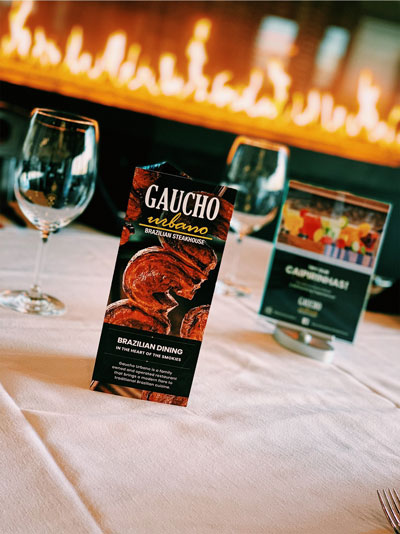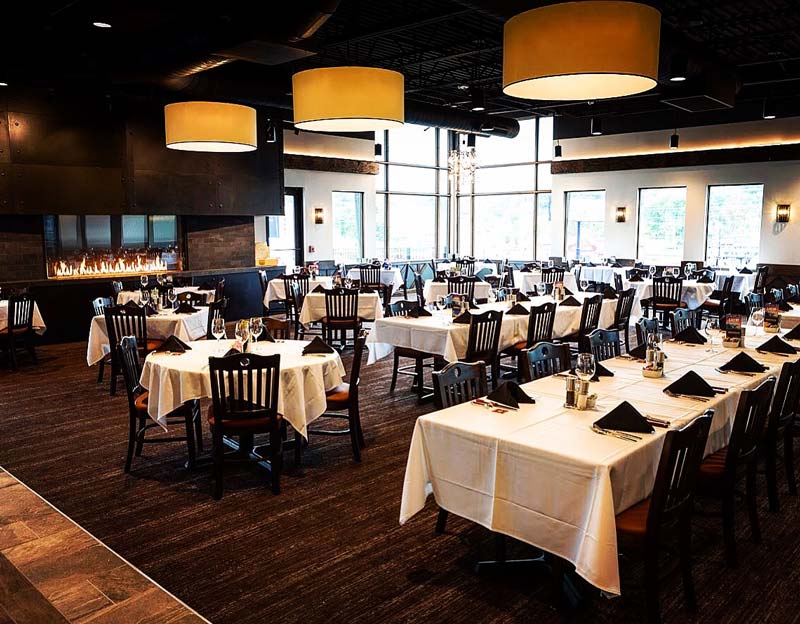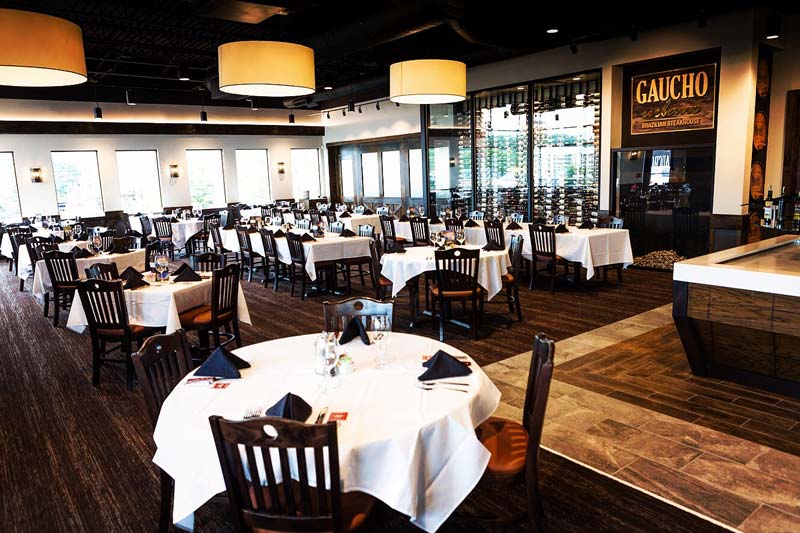 Featured Blogs
Sep 10, 2021
The Best Places to Get a Drink in the Smokies
You might be asking yourself, "What are the best places to get a drink near me?" Don't fret, because we've put...
Read This Post
Dec 3, 2019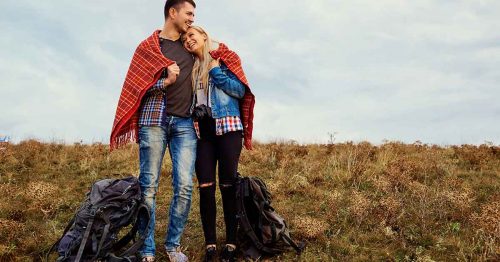 Smoky Mountain Honeymoon Guide
You've tied the knot and now it is time to make the perfect getaway with your sweetheart! What better place to...
Read This Post
May 12, 2022
Best Places To Eat In Pigeon Forge, Gatlinburg & More
The gateway to the Smokies has so many places to eat in Pigeon Forge, Gatlinburg, and all areas outside the na...
Read This Post
Location
Gaucho Urbano Brazilian Steakhouse
111 Valley Dr. Pigeon Forge, TN 37863