Great Smoky Mountain Murder Mystery Dinner Show
2682 Teaster Lane, Pigeon Forge, TN 37863 | (866) 908-1050 | murdermystery-pigeonforge.com
Dinner Shows, Indoor Attractions, Shows and Theaters
Overview
For over 12 years The Great Smoky Mountain Murder Mystery Dinner Show in Pigeon Forge, Tennessee has been entertaining Pigeon Forge with its unique brand of murder, mayhem, and mystery. Loyal followers including returning tourists and local residents keep coming back for first class entertainment, good food, and "whodunit"! "You'll laugh 'til you die!"
The Great Smoky Mountain Murder Mystery Dinner Show is a small and intimate theater, which proves perfect for the up close and interactive show it provides. Our traditional, restaurant-style murder mystery plays out all over the dining room, so every seat is the perfect seat. There are four sidesplitting, parody style shows played in repertory each week. Guests will be given the opportunity to participate in the mystery, either by becoming an audience actor or by solving the murder using the clue packet provided at each seat.
Your ticket includes our "laugh 'til you die" murder mystery show with a Prize Package for the Top Sleuth of the night, as well as a three-course dinner with choice of soup and dessert topping.
Shows
Moonshine Murders
The Lukes are wheeling and dealing their family shine recipe to a potential buyer on the same night Boss Boar is having his Bi-Weekly Boss Boar Celebrity Concert featuring Elvis! Join Bessie, Duke and Lily as they figure out the family fate and avoid jail time in a night of mayhem and moonshine!
Who Shot The Sheriff?
Howdy, Partner! Welcome to Dodge City, home of Sheriff Dill Dillon, he keeps the peace in these parts…or tries to anyway. Saddle up and join Sheriff Dillion, Mrs. Kitty, Doc, Rooster and Calamity Patty for a night of singing and slaying in our western musical comedy murder mystery.
Marriage Can Be Murder
It's the day of Michael and Lisa's wedding but so far nothing seems to be going right! The in-laws hate each other, the Minister is MIA, and the wedding planner is absolutely useless. Things get even trickier once the bodies start hitting the floor and pandemonium ensues. Join us for this delightful evening of murder, mayhem and…marriage. Knock your socks off comedy with twists and turns around every corner. RSVP today to secure your seat at the deadliest wedding in the Smokies!
Photo Gallery
Featured Blogs
Jan 3, 2022
12 Pigeon Forge Indoor Activities To Beat The Cold
The winter season in the Smoky Mountains can be a bummer for many outdoor enthusiasts or just plain cold-natur...
Read More
Mar 6, 2017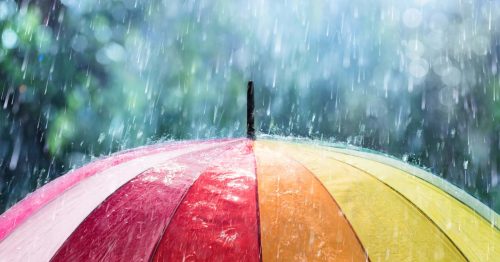 25 Rainy Day Activities in Pigeon Forge
We all know the song, Smoky Mountain Rain by Ronnie Milsap, but rain can really put a damper on your vacation ...
Read More
Location
Great Smoky Mountain Murder Mystery Dinner Show
2682 Teaster Lane Pigeon Forge, TN 37863
(866) 908-1050