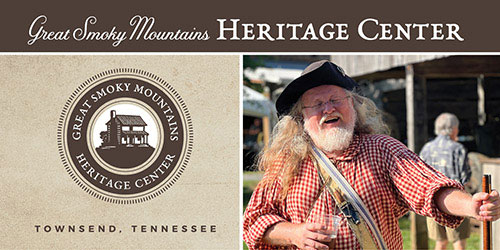 Great Smoky Mountains Heritage Center
123 Cromwell Drive, Townsend, TN 37882 | (865) 448-0044 | gsmheritagecenter.org
Attractions, Museums, Tours
Overview
The Great Smoky Mountains Heritage Center is an experiential museum that seeks to preserve, interpret, and share the history and culture of the diverse peoples who have inhabited the Smoky Mountains region. The Center has saved and relocated 18 authentic structures of the region — some dating back to the early 1800s. These structures are open to the public and serve as the core of the Heritage Center's village and farmstead, where living history interpreters often illustrate various skills needed to survive on what was the original western frontier.
In addition, the Center maintains two indoor galleries and has a third gallery under construction, which focus on the history and diversity of culture around Townsend and Tuckaleechee Cove. These galleries focus, respectively, on Native American life, modes of transportation, and the "fluid" early frontier inhabited by both indigenous peoples and non-native settlers.
We frequently host concerts and other special events on our 14-acre campus or in our 350-seat, open-air amphitheater. You'll see GRAMMY winners, Hall of Famers, and local favorites during our annual Friday night concert series, or you can enjoy a variety of artisanal craft events like the Great Smoky Mountains Fiber Fair and the Tuckaleechee Pottery Festival.
Photo Gallery
Featured Blogs
Sep 30, 2023
Cheap Things To Do In Pigeon Forge & Gatlinburg: $20 Or Less
There are plenty of cheap things to in Pigeon Forge and Gatlinburg if you do your homework. We know everyone's...
Read This Post
Upcoming Events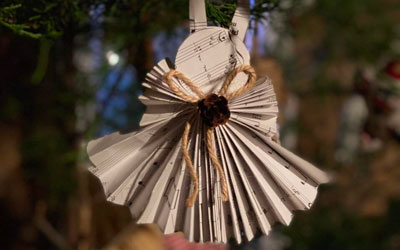 Holiday Handcrafters Fair
Mark your calendars and prepare to immerse yourself in a delightful display of creativity at the Heritage Center for our annual Holiday Handcrafters Festival. This beloved event is...
Event Information
Awards
Location
Great Smoky Mountains Heritage Center
123 Cromwell Drive Townsend, TN 37882