Iconic Air & Sea Adventures
134 Air Museum Way, Sevierville, TN 37862 | (865) 393-1712 | iconicrides.com
Attractions, Tours
Overview
Iconic Air and Sea Adventures: Unforgettable ICON A5 Flights Over the Great Smoky Mountains
Welcome to Iconic Air and Sea Adventures, your gateway to the extraordinary world of aerial exploration and aquatic excitement. Nestled in the stunning Sevierville, Tennessee, our premier aviation and water-based adventure company offers an unparalleled experience that combines the beauty of the Great Smoky Mountains with the thrill of flying aboard the iconic ICON A5 aircraft and exhilarating splash and goes on the pristine waters of Douglas Lake.
The ICON A5 Experience: Soaring Over the Majestic Great Smoky Mountains
Our fleet of ICON A5 aircraft, renowned for their cutting-edge technology and safety features, provides a unique opportunity to witness the awe-inspiring Great Smoky Mountains from the sky. Imagine yourself soaring above lush forests, winding rivers, and rugged peaks, all from the comfort of our state-of-the-art amphibious aircraft.
Our knowledgeable and experienced pilots will guide you through a mesmerizing journey, sharing fascinating insights about the region's history and natural wonders. Whether you're a nature enthusiast, an adventure seeker, or simply looking to create lasting memories, our ICON A5 tours promise an unforgettable experience in the skies.
Splash and Goes on Douglas Lake: Thrills on the Water
But the excitement doesn't stop in the air. After your breathtaking aerial tour, we invite you to embark on an exhilarating aquatic adventure with our splash and goes on the crystal-clear waters of Douglas Lake. Witness the skill and precision of our pilots as they perform spectacular water landings and takeoffs, creating waves of excitement that will leave you breathless.
Why Choose Iconic Air and Sea Adventures?
At Iconic Air and Sea Adventures, safety is paramount. We adhere to rigorous maintenance and operational standards to ensure your journey is not only thrilling but also secure. Our commitment to providing exceptional customer service means your experience with us will be seamless and enjoyable from start to finish.
Whether you're planning a romantic getaway, a family outing, or a team-building excursion, Iconic Air and Sea Adventures' ICON A5 flights over the Great Smoky Mountains and splash and goes on Douglas Lake offer an unmatched blend of natural beauty and heart-pounding excitement. Join us in Sevierville, Tennessee, and let us take you on a once-in-a-lifetime adventure that you'll cherish forever.
Photo Gallery
Featured Blogs
Aug 26, 2023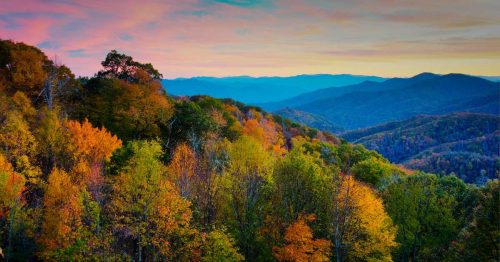 Top Ways to See Fall Colors in the Smokies
If you live in an area where trees don't change color in the fall, you could be craving to see some shades of ...
Read This Post
Location
Iconic Air & Sea Adventures
134 Air Museum Way Sevierville, TN 37862