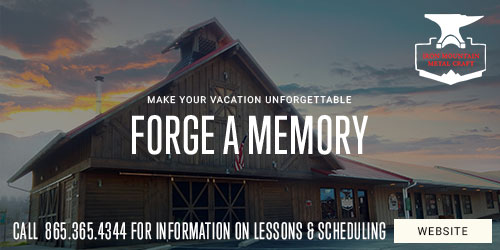 Iron Mountain Metal Craft
172 Old Mill Ave, Pigeon Forge, TN 37863 | (865) 365-4344 | ironmountainmetalcraft.com
Shopping, Workshops
Overview
Located in scenic Pigeon Forge, Iron Mountain Metal Craft strives to preserve and pass on the knowledge, art, and skills of working metal including blacksmithing & blade-smithing. We share this information and our passion for metal-smithing with the public and maintain this website to further our goal of sharing our knowledge with others. Education is one of our primary goals. We are currently offering basic knife lessons. We are a family-oriented organization and all are welcome.
Iron Mountain Metal Craft is located in the historic part of Pigeon Forge, Tennessee right behind the Old Mill. It sits kitty corner to the location of the original Pigeon Forge Forge of which the town gets its name. Robby Bowman was looking for a way to expand the knowledge of blacksmithing and give the visitors of Pigeon Forge something they could do on vacation that could last a lifetime. His vision was to create a smithy that the visitors could actually hammer at and leave with a finished product. After over a decade of coal, sweat and smiles Robby's famous line, "Woooo!" is a staple sound that can be heard ringing through the valley rising on the ring of his anvil for all to hear.
Photo Gallery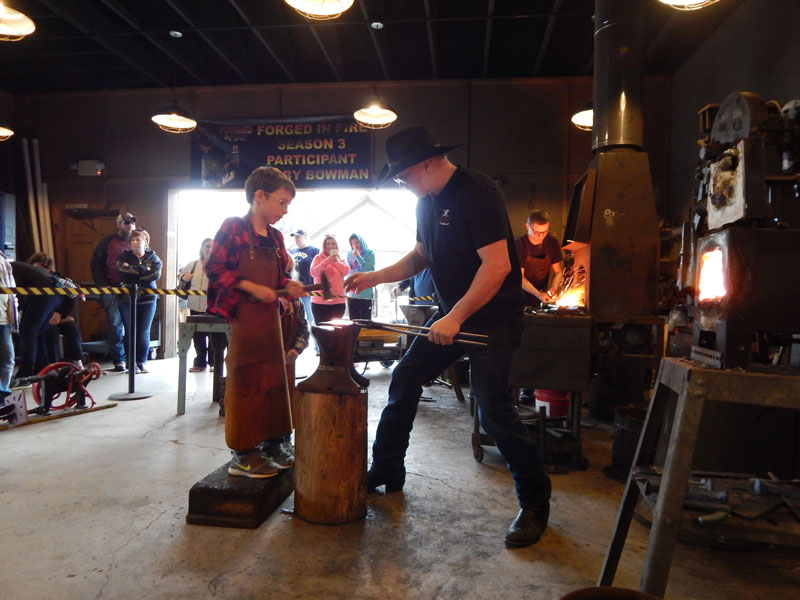 Featured Blogs
Sep 22, 2021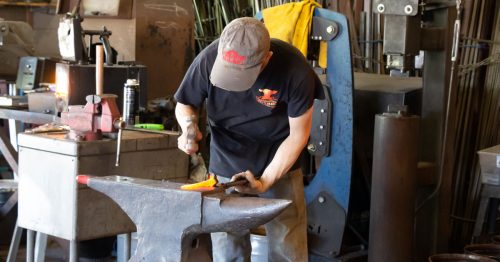 Make Your Own Knife in Pigeon Forge
They don't call it Pigeon FORGE for nothing. Iron Mountain Metal Craft is located in the historic part of Pige...
Read More
Sep 27, 2016
25 Kid Friendly Activities In Pigeon Forge
One of the best things about Pigeon Forge is that it's a destination for fun for all ages, and perfect for kid...
Read More
Location
Iron Mountain Metal Craft
172 Old Mill Ave Pigeon Forge, TN 37863
(865) 365-4344