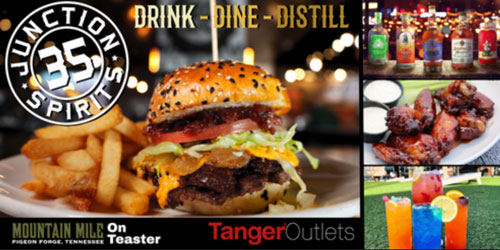 Junction 35 Spirits
2655 Teaster Ln Suite 280, Pigeon Forge, TN 37863 | (865) 365-1019 | junction35spirits.com
Distilleries, Moonshine, Restaurants, Steak & BBQ
Overview
Straight from the hills of The Smoky Mountains, Junction 35 Spirits brings a long-time family tradition to the public. Our rich local history of making and running spirits converging with the innovation of our Master Distiller has brought together a taste like no other. Just like the railroad, Junction 35 Spirits will deliver the very best products every time.
At Junction 35 Spirits our mission is to deliver the finest, one-of-a-kind spirits that satisfy with every sip and delectable unique signature dishes that keeps guests returning to our fun, friendly atmosphere time and time again.
Our vision for old meeting new has resulted in the creation of multiple spirits hitting the shelves at our Distillery in Pigeon Forge Tennessee. We offer a variety of premium liquors that will appeal to everyone with Junction 35 Moonshine, Junction 35 Vodka, Junction 35 Rum, Junction 35 Gin, and Junction 35 Whiskey.
Photo Gallery
Featured Blogs
Jun 26, 2023
Sink Your Teeth Into The Best Burgers In Pigeon Forge
Pigeon Forge is home to a symphony of unique, Southern-style cuisines. But juicy burgers are always a safe bet...
Read This Post
Sep 19, 2022
Best Fall Treats In Pigeon Forge & Gatlinburg
There's something about a special seasonal treat to make autumn awesome. Pigeon Forge and Gatlinburg have plen...
Read This Post
Sep 10, 2021
The Best Places to Get a Drink in the Smokies
You might be asking yourself, "What are the best places to get a drink near me?" Don't fret, because we've put...
Read This Post
Dec 6, 2022
Pigeon Forge Christmas Gift Guide: Shop The Smokies
If you're coming through the Smokies this holiday season, consider purchasing some awesome Pigeon Forge Christ...
Read This Post
Apr 1, 2021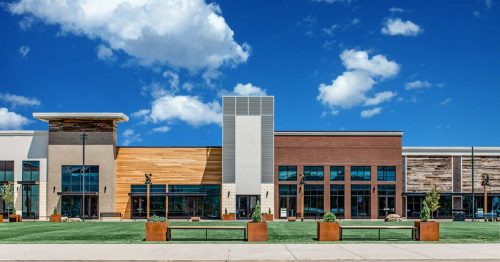 All About The Mountain Mile & Tower Shops
The Mountain Mile & Tower Shops is a development in Pigeon Forge with over 1 mile of road frontage. This a...
Read This Post
Jun 27, 2023
Bite into the Best Wings in Pigeon Forge
I love chicken wings. Even just talking or thinking about them makes my mouth water. While you might consider ...
Read This Post
Sep 11, 2023
Sports Bars in Pigeon Forge: Where To Watch The Game
Sports bars in Pigeon Forge make for a great place to catch some college football or root for your favorite NF...
Read This Post
May 12, 2022
Best Places To Eat In Pigeon Forge, Gatlinburg & More
The gateway to the Smokies has so many places to eat in Pigeon Forge, Gatlinburg, and all areas outside the na...
Read This Post
Awards
Location
Junction 35 Spirits
2655 Teaster Ln Suite 280 Pigeon Forge, TN 37863