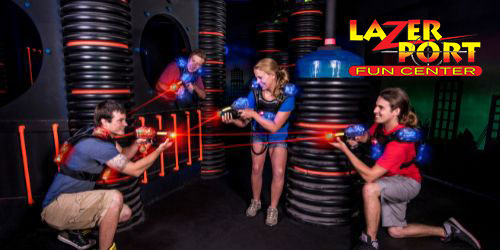 LazerPort Fun Center
2782 Parkway, Pigeon Forge, TN 37863 | (888) 907-4694 | lazerportfuncenter.com
Arcades, Attractions, Go Karts, Indoor Attractions, Mini Golf
Overview
At LazerPort Fun Center there's no shortage of heart-pounding action in east Tennessee. With not one, but two laser tag arenas (the largest in the Great Smoky Mountains area!), the only 18-hole indoor, blacklight mini-golf course, arcades, and oh so much more; this isn't your average family fun. Battle for bragging rights, speed down the tallest go-kart track in Pigeon Forge and experience true excitement right here.
Reviews
We chose the Spring beak special Extreme Park pass. It was a very good value allowing seven activities per person. We played Laser tag, rode the go arts several times and three in our group played mini golf. The staff was helpful. James ran the laser tag well. There were three go cart tracks to choose from; one at the LaserPort Fun Center and two just down the road at their sister business Extreme Racing. The cars at Extreme are a little faster but my family enjoyed them all.
- michaelzG6338QN
Great place for kids and family. Love this place. Came with family and friends. Came from Atlanta and Dunwoody.
- lynnsl7434RF
Great value (Spring break Xtreme card). Laser tag was great. Cars in both locations were a lot of fun and pretty fast. Bumpy track caused the lighter riders to get bounced around a bit.
- Michael Z.
Photo Gallery
Featured Blogs
Sep 30, 2023
Cheap Things To Do In Pigeon Forge & Gatlinburg: $20 Or Less
There are plenty of cheap things to in Pigeon Forge and Gatlinburg if you do your homework. We know everyone's...
Read This Post
Jan 19, 2016
Team Building in Pigeon Forge: Things To Do With A Group
Amidst the beautiful scenery and fun attractions, there are a ton of opportunities for team building in Pigeon...
Read This Post
Sep 10, 2019
Pigeon Forge Attractions Where Kids Get In Free
The bill for a family vacation to Pigeon Forge can start to seem intimidating, especially if you plan to do mu...
Read This Post
Mar 6, 2017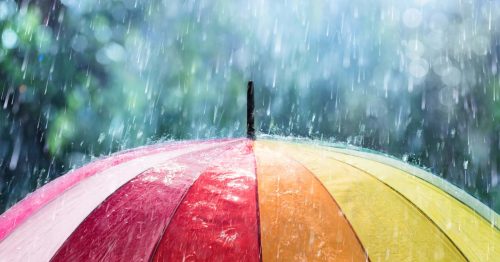 Rainy Day Activities in Pigeon Forge
We all know the song, Smoky Mountain Rain by Ronnie Milsap, but rain can really put a damper on your vacation ...
Read This Post
Jan 26, 2022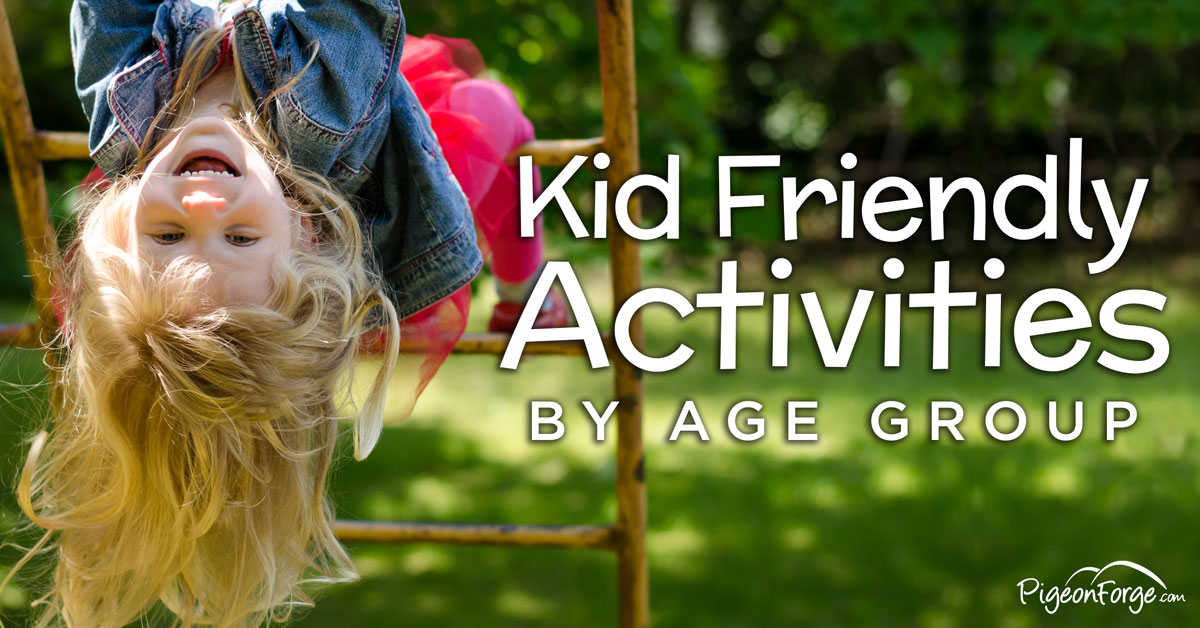 Things To Do With Kids: Activities by Age Group
Things to do with kids in Pigeon Forge are all over the place. Although you'll truly find something for everyo...
Read This Post
Apr 13, 2021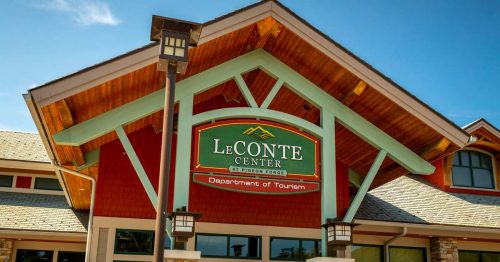 LeConte Center: Things To Do Within Walking Distance
The LeConte Center in Pigeon Forge is home to many of Pigeon Forge's popular events each year. This space is c...
Read This Post
Location
LazerPort Fun Center
2782 Parkway Pigeon Forge, TN 37863