NASCAR SpeedPark
1545 Parkway, Sevierville, TN 37862 | (865) 908-5500 | nascarspeedpark.com
Attractions, Go Karts
Overview
Yes, we're the Best Deal in the Smokies. Race into NASCAR SpeedPark for high-octane family fun on 8 go-kart tracks, bumper boats, family and thrill rides and mini golf. Our Unlimited Ride Wristband allows guests all day access to our outdoor attractions for a day of racing fun and thrills. Our Rookie Wristband comes with all the same benefits of the Unlimited Ride Wristband, but at a lower price for our youngest fans.
Don't forget to transport your gaming to a new realm with Hologate Virtual Reality to face off with a lifelike dragon or feel the splat of a direct snowball hit with the VR system's realistic environment and full sensory experience. This physically engaging 4-player attraction is suitable for players of any age or skill level.
You can further test your hand-eye coordination in our arcade, which has more than 50 games and features our indoor Spin Zone Bumper Car experience. We also have many different ways to keep you fueled up, including pizza, burgers and more at the Pit Stop Grill.
As always, the vacation-value way to enjoy the park is the weeklong Vacation Pass. For only $16 more than a single day of fun, you can visit the park as much as you like for up to 7 days.
Reviews
This place is fantastic! The use of the all-day wristbands alone puts it miles above every other kart track in the area... there's so much to do!
- Jack R.
The staff is super friendly. The variety of tracks accommodates all ages. We had an awesome time racing each other while laughing and enjoying the day!
- Jessica S.
Absolutely amazing place! Thanks for allowing our family to make memories in a safe, affordable, and fun environment!
- Amanda D.
Photo Gallery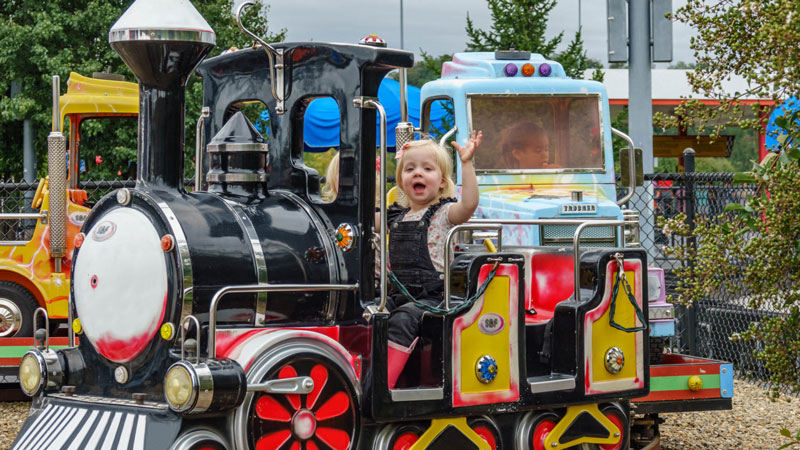 Featured Blogs
Mar 25, 2021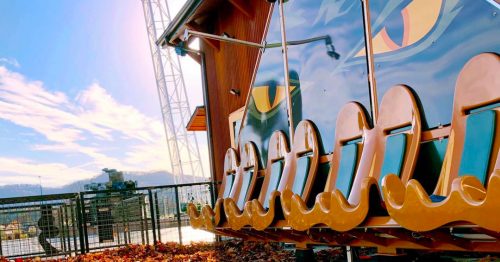 Top 9 Rides in Pigeon Forge & Gatlinburg
Rides in Pigeon Forge are not limited to the roller coasters at Dollywood. Just drive down the parkway and you...
Read This Post
Sep 30, 2023
Cheap Things To Do In Pigeon Forge & Gatlinburg: $20 Or Less
There are plenty of cheap things to in Pigeon Forge and Gatlinburg if you do your homework. We know everyone's...
Read This Post
Jan 13, 2021
Best Places To Have A Birthday Party in Pigeon Forge & Gatlinburg
Headed to Pigeon Forge to celebrate a birthday? There are plenty of great attractions ready to accommodate you...
Read This Post
Mar 17, 2021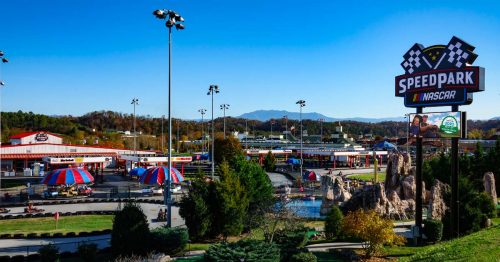 NASCAR SpeedPark Smoky Mountains: Top 10 Activities For The Whole Family
NASCAR SpeedPark Smoky Mountains in Sevierville, TN is a destination for an entire day of fun in the Smokies. ...
Read This Post
Jan 15, 2021
Tips For Planning The Ultimate Gatlinburg Bachelor Party
Planning a Gatlinburg bachelor party? You're in luck! Pigeon Forge and Gatlinburg are packed with fun things t...
Read This Post
May 17, 2022
Best Places To Go Bowling In Pigeon Forge
There are several great places to go bowling in Pigeon Forge. If you're looking for a fun family experience, c...
Read This Post
Sep 27, 2022
Virtual Reality in Pigeon Forge, TN: Where To Find VR
Virtual reality comes in many shapes and sizes. Are you looking for a fully immersive, visually stunning displ...
Read This Post