Paula Deen's Lumberjack Feud Supper Show
2530 Parkway, Pigeon Forge, TN 37863 | (865) 366-3330 | lumberjackfeud.com
Attractions, Shows & Theaters
Overview
Eat like a Lumberjack at America's only supper show, featuring family-friendly entertainment with live-action, side-splitting comedy, stunts, music, crowd interaction, and dinner show experience.
Audience members will be treated to a family-friendly show featuring live action, side-splitting comedy, crowd interaction, and good ole fashion lumberjackin'. Whether you are looking for thrills, laughs, or everything in-between, this will be one of the most memorable experiences from your vacation!Looking for things to do in Pigeon Forge, Tennessee? Search no further! Grab some popcorn, the feud is about to begin!
Photo Gallery
Featured Blogs
Oct 30, 2023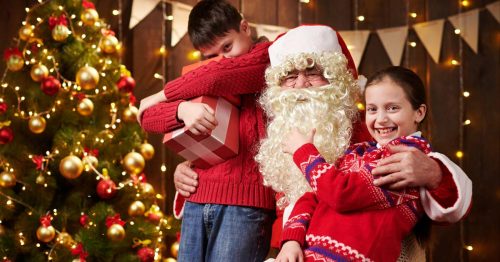 Pictures With Santa: Find Saint Nick in the Smokies
Pigeon Forge has many of the best places to take pictures with Santa Claus. Santa can be spotted all over the ...
Read This Post
Feb 28, 2018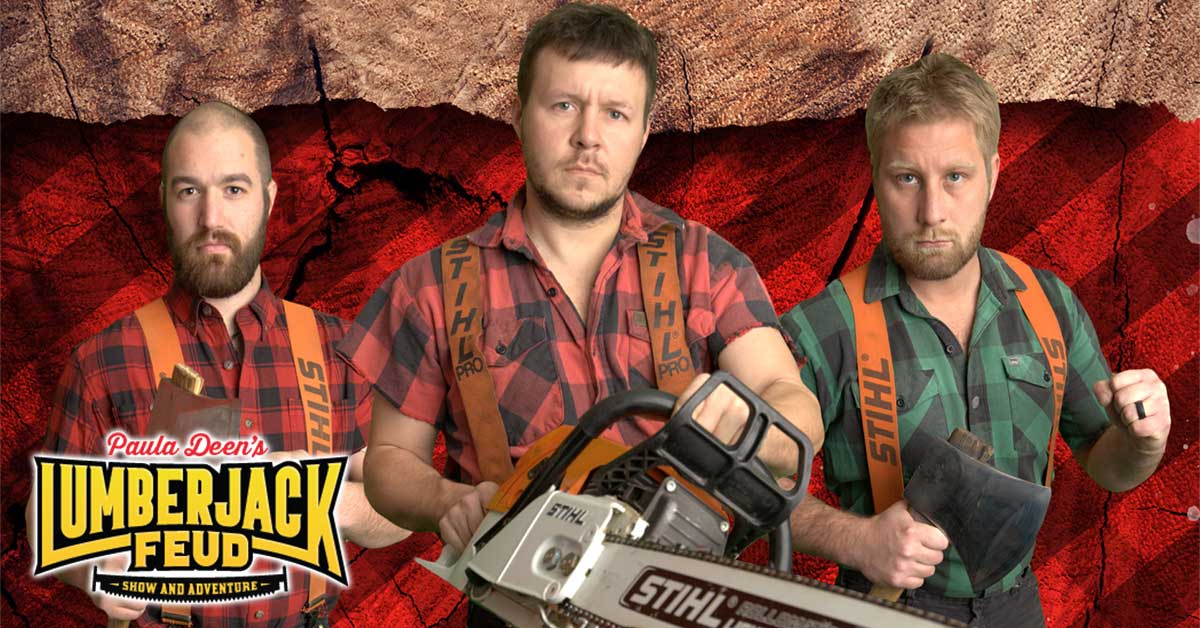 The Jacks Are Back: Paula Deen's Lumberjack Feud
The 'jacks are back, and we couldn't be more excited. We have found this season's must-see show! If you are ...
Read This Post
Jan 26, 2022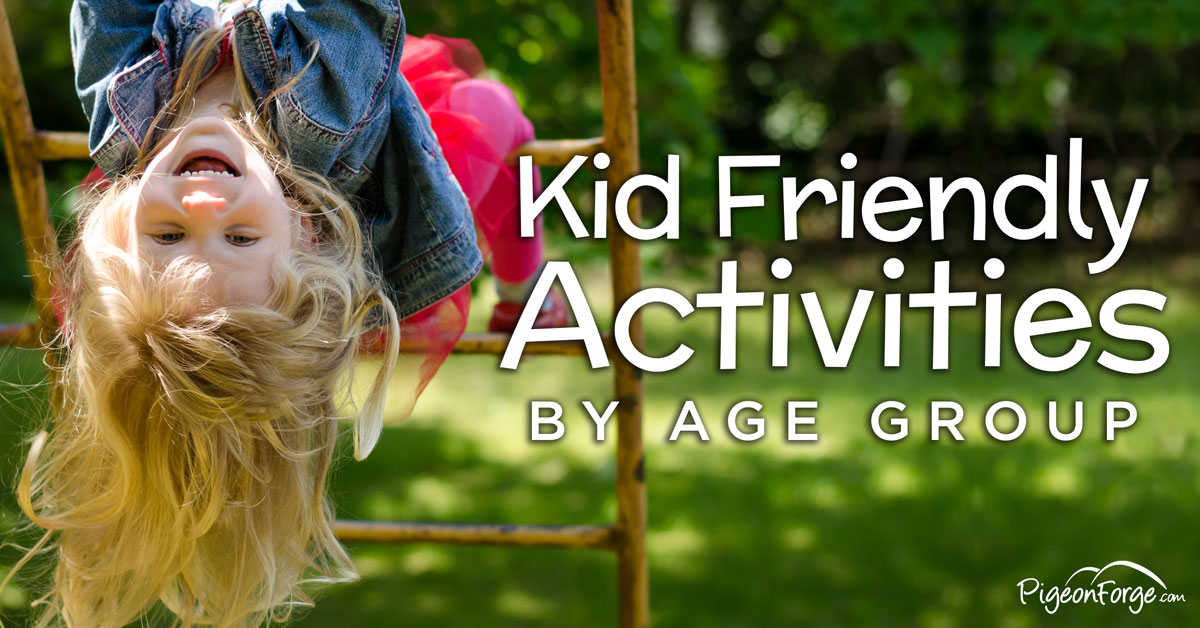 Things To Do With Kids: Activities by Age Group
Things to do with kids in Pigeon Forge are all over the place. Although you'll truly find something for everyo...
Read This Post
Oct 3, 2022
Lumberjack Square is a Center for Family Fun
Great shopping, delicious food, and family fun all make Lumberjack Square a can't-miss destination right on th...
Read This Post
Dec 14, 2019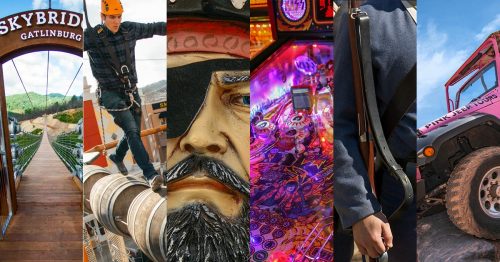 Year In Review: Top New Attractions In Pigeon Forge For 2019
The year 2019 was a big one for Pigeon Forge. Lots of great new attractions and renovations popped up througho...
Read This Post
Mar 27, 2022
25 Kid Friendly Activities In Pigeon Forge
One of the best things about Pigeon Forge is that it's a destination for fun for all ages, and perfect for kid...
Read This Post
Nov 13, 2020
Top 100 Things To Do In The Smoky Mountains
100 Things To Do in the Smoky Mountains extend beyond East Tennessee and the national park. While the Great Sm...
Read This Post
Upcoming Events
Location
Paula Deen's Lumberjack Feud Supper Show
2530 Parkway Pigeon Forge, TN 37863