Quality Inn Pigeon Forge
2708 Parkway, Pigeon Forge, TN 37863 | (866) 674-8605 | qualityinn-pigeonforge.com
Hotels
Overview
Make the most of your family's Smoky Mountain vacation by checking in at the Quality Inn Pigeon Forge hotel on the parkway. This 200-room Pigeon Forge hotel offers an expansive list of amenities sure to please even the most discriminating guests. The hotel's recently renovated rooms feature premium luxury bedding and Serta mattresses, promising a comfortable spot to kick back and relax. A complimentary breakfast bar features East Tennessee favorites like biscuits and gravy each morning, and other amenities to be enjoyed here include large flat-screen TVs, free wireless Internet and a location central to all of Pigeon Forge's best attractions.
Reviews
We have stayed here for many years. We have always had the best experience but this year seemed to be the best. Joyce and the whole team are so welcoming. You feel like you are visiting family. Rooms are perfect, clean and beds are so comfortable. The free breakfast has something for everyone. Our family ranges from older adults to babies and there is something for us all. The outdoor pool area is beautiful. and so clean. The indoor pool was just as nice. Within walking distance to attractions, food and fun. I highly recommend to all. Love this place!!!
- Kristin S.
Our second stay and we will stay there again! The room was clean and comfortable. We liked the indoor pool and hot tub. The breakfast was good and the employees were very courteous and helpful. We will stay here again.
- Michelle O.
I enjoyed a 5 day stay here with my granddaughter. All the employees I encountered were very polite and friendly. The room was spotless. The hotel was very clean and had everything we needed. We enjoyed the breakfast daily. We loved both pools. Parking was never a problem and we were able to walk to the Island and to our Pirate Show. The outdoor hot tub was large and gorgeous! This place was also very quiet. I would definitely stay here again.
- Leslie L.
Photo Gallery
Featured Blogs
Jun 16, 2021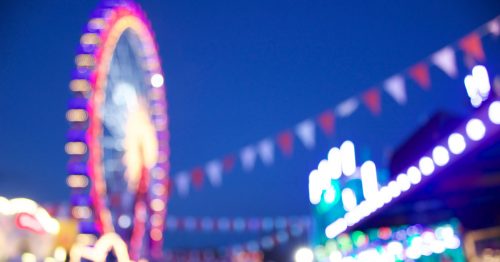 Hotels Near The Island Pigeon Forge & LeConte Center
There are plenty of hotels near The Island in Pigeon Forge. And luckily, with The Island being within walking ...
Read This Post
Location
Quality Inn Pigeon Forge
2708 Parkway Pigeon Forge, TN 37863