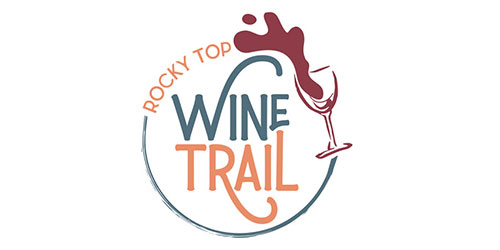 Rocky Top Wine Trail
Pigeon Forge, TN 37863 | (865) 453-6334 | rockytopwineries.com
Attractions, Tours, Wineries
Overview
Sip and savor your way through five wineries in the Smoky Mountains. Your special passport gains you access to five great wineries: each with its own unique activities and snacks.
The Rocky Top Wine Trail is located in the heart of the Great Smoky Mountains and is comprised of five wineries, offering over 60 unique varities of wine to sample for free! Visitors pick up a Rocky Top Wine Trail Passport at their first stop, have it stamped at each location, and then receive a free logo wine glass at the third stop and a free t-shirt for completing the trail. Free wine tastings are offered at every location and free tours of the wine cellars and tank rooms are given from 12-5pm at Mountain Valley Winery, Mill Bridge Winery, and Hillside Winery.
---
Our Wineries
Hillside Winery. Partnering with local grape farmers, Hillside Winery is responsible for crushing over 856,000 pounds of TN grapes to be made into wine annually! Come sample the excellence of our Italian style and Bubbly wines.Our educational and family friendly tours are a great way to learn about the winemaking process! Wine tastings are always free and other Tennessee products are often available for sampling.Be sure to ask about our Sweetwater Valley Cheese selection.
---
Apple Barn Winery. Located on the banks of the Little Pigeon River in the Apple Barn Village, the Apple Barn Winery is next door to the world-famous Apple Barn General Store & Cider Mill, two great restaurants, a bakery, a candy store, an ice cream shop, and a Christmas shop. The Apple Barn Winery offers a unique twist on wine.Our wine is hand crafted in small lots on the farm to provide each customer the best possible wine from local fruit.Open daily for tasting and sales, our family oriented staff would love for you to stop by.Even if you are not a wine connoisseur, you will still take pleasure in browsing our gift shop full of unique items as well as wine accessories.Our video tour is a wonderful educational experience that provides the opportunity to learn more about the winemaker's art.
---
Apple Barn Cider House. The Apple Barn Cider House now offers – for the very first time – hard ciders crafted on-site for free sample and purchase. Unlike many other hard ciders in the market, we take special care to retain as much of the fresh apple cider taste as possible – utilizing a sterile filtration method rather than a full pasteurization process. This allows the cider to retain its clean, smooth, and crisp aspects rather than the general "cooked apple" flavor you sometimes get from other makers.
---
Mountain Valley Winery. Mountain Valley Winery started producing wine in 1991 and has since come out with many popular award-winning varieties.With a focus on making French and German style wines along with a great selection of sweet- fruit wines we strive to continually provide excellent choices for our visitors! Located just past the Titanic Museum attraction in Pigeon Forge, Mountain Valley is in the heart of the Smoky Mountain vacation area.Visit us today and see us bottle wine or crush grapes during the months of September – October. Samples are FREE along with tours of the winemaking area!
---
Mill Bridge Winery. Mill Bridge winery, the newest stop on the Rocky Top Wine Trail, located just off the Parkway and Old Mill Avenue in Pigeon Forge, TN. Sit back and relax on our outdoor patio that overlooks the beautiful Little Pigeon River. The winery specializes in a variety of different styles of wine, including sweet Tennessee Muscadine wine. In addition to a wide selection of local wines, we also carry Hard Cider. Using 80% of locally grown fruit, we create a variety of hard cider flavors. Popular flavors include a Traditional Hard Cider called Farmhouse Cider, Apple Blueberry, and Apple Pomegranate. When visiting Mill Bridge Winery you will notice the atmosphere is very laid back and urban like. Whether you are looking for some wine for your vacation, to take home with you, or as a gift, we are the stop for you. Come on in and sample local Tennessee wine and hard cider.
Photo Gallery
Featured Blogs
Jul 9, 2019
Top Smoky Mountain Guided Tours
Guided tours come in many different shapes and sizes. Whether you're looking for a classic bus tour for a larg...
Read This Post
Jan 19, 2021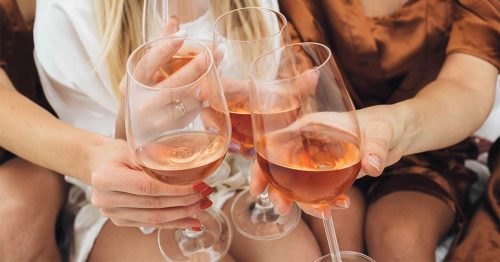 Tips For Planning The Perfect Gatlinburg Bachelorette Party
Before you send her down the aisle, take the bride-to-be on the bachelorette trip of a lifetime in the Great S...
Read This Post
Sep 19, 2022
Best Fall Treats In Pigeon Forge & Gatlinburg
There's something about a special seasonal treat to make autumn awesome. Pigeon Forge and Gatlinburg have plen...
Read This Post
Nov 30, 2020
Top Smoky Mountain Souvenirs To Take Home From Your Vacation
Pigeon Forge vacations are packed full of fun events and adventures. While you're running around town experien...
Read This Post
Jan 11, 2023
Romance Guide: Valentine's Day In Pigeon Forge
Love is in the air! Need a romantic getaway with your special someone? Let the fresh mountain air and all the ...
Read This Post
Jul 8, 2019
Off the Beaten Path: Rocky Top Wine Trail
There's more to Pigeon Forge than the neon lights that line the Parkway. Our little mountain retreat is home...
Read This Post
Jan 5, 2022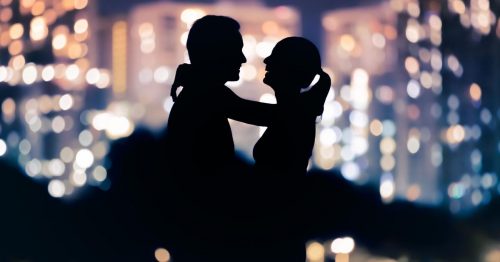 Top Ideas for a Romantic Date Night in the Smokies
Need a great spot for date night? Pigeon Forge and the rest of the Great Smoky Mountains are known as one of t...
Read This Post
Sep 10, 2021
The Best Places to Get a Drink in the Smokies
You might be asking yourself, "What are the best places to get a drink near me?" Don't fret, because we've put...
Read This Post
Mar 6, 2017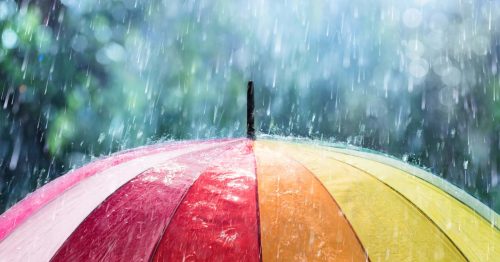 Rainy Day Activities in Pigeon Forge
We all know the song, Smoky Mountain Rain by Ronnie Milsap, but rain can really put a damper on your vacation ...
Read This Post