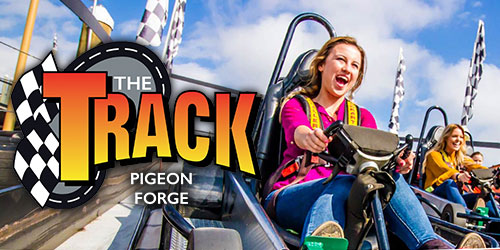 The Track
2575 Parkway, Pigeon Forge, TN 37863 | (865) 453-4777 | funatthetrack.com
Attractions, Go Karts, Mini Golf
Overview
The Track Family Fun Park in Pigeon Forge, TN features fun for the whole family with multiple go-kart tracks, blaster boats, Kids Country rides, an arcade, and more. The Track's signature attraction is the elevated Wild Woody go-kart track, where drivers race up three and a half stories and then circle back down with an exciting drop at the bottom.
The Track features single and double karts on both the Wild Woody and Family Track, allowing everyone to get involved in the action! Younger drivers have the opportunity to take the wheel on the Rookie Track and Kiddie Karts as well.
Be sure to take a spin on the Blaster Boats for serious fun on the water. Enjoy bumping into each other and blasting your friends and families with the water cannons attached to each boat. Children love riding rides in Kids Country – a special place designed just for them. Enjoy rides such as the Carousel, Ferris Wheel, Planes, Spin Tops, Train, Swings and more.
Near The Island in Pigeon Forge, The Track also features bumper cars an adventurous miniature golf course. Thrill seekers can also fly through the sky on The Track's 75-foot tall SkyFlyer. Up to three people can fly together, and someone brave has to pull the cord to launch the flight!
Fat Daddy's Arcade: Come inside to enjoy countless games and incredible prizes. Enjoy interactive games like The Walking Dead, Jurassic Park and Fruit Ninja, or test your skills at Monster Drop Chaos, The Wizard of Oz, Skee Ball, Hoops and more.
For more information on specials and packages, visit www.funatthetrack.com.
Photo Gallery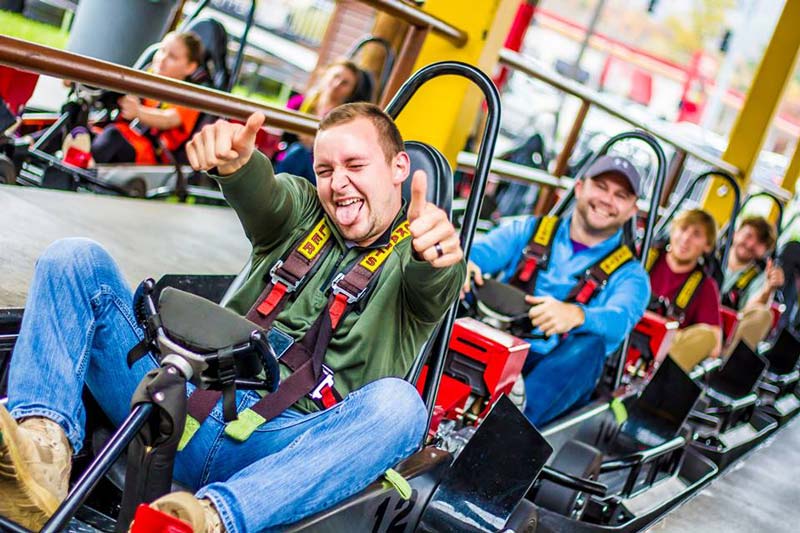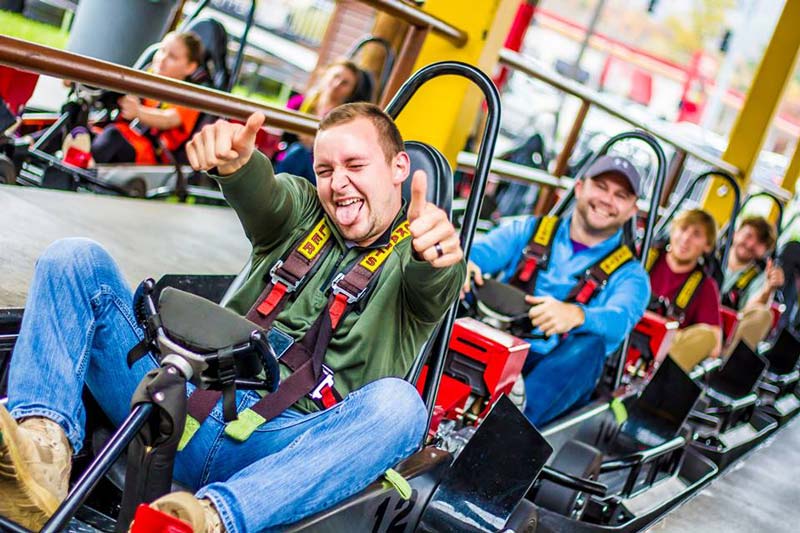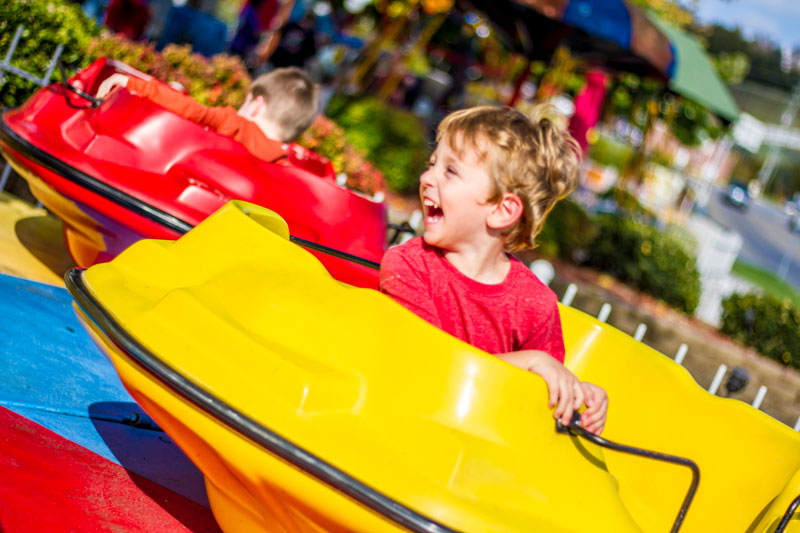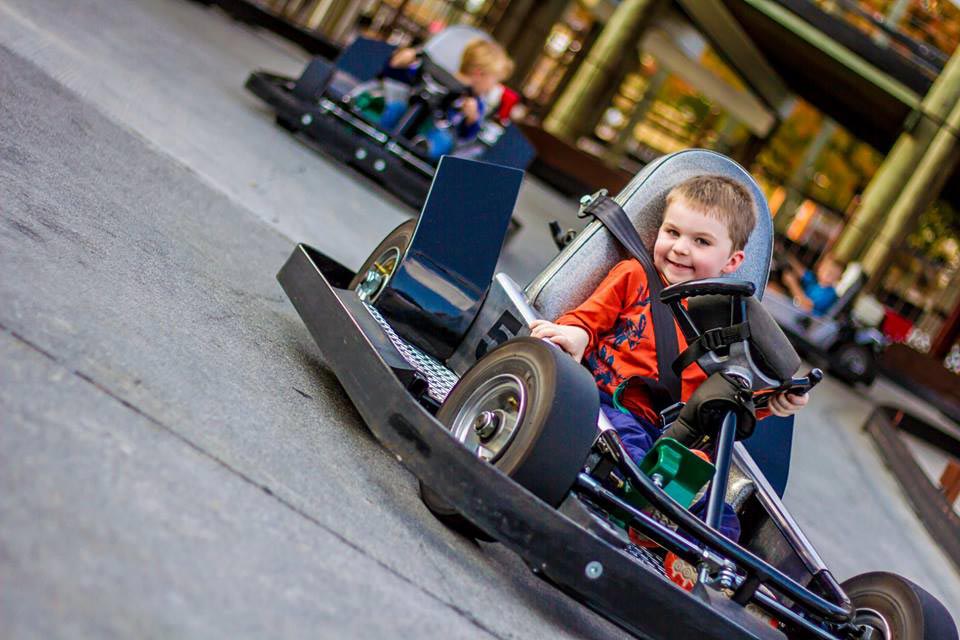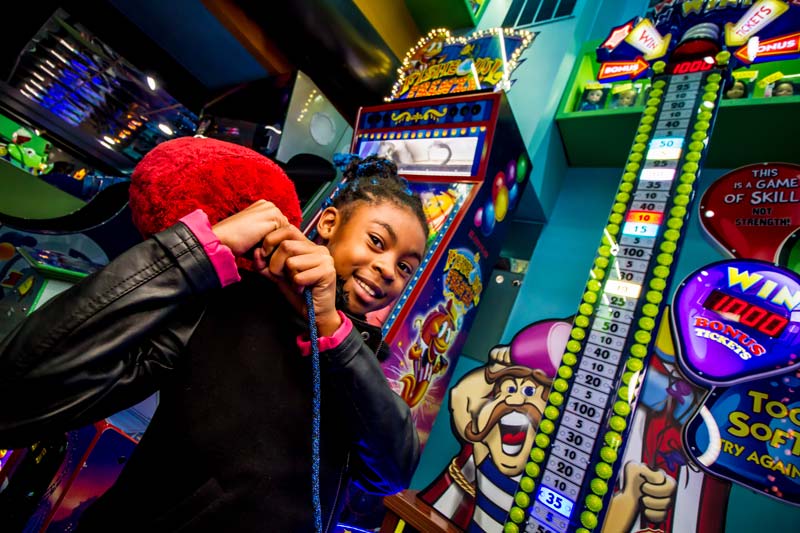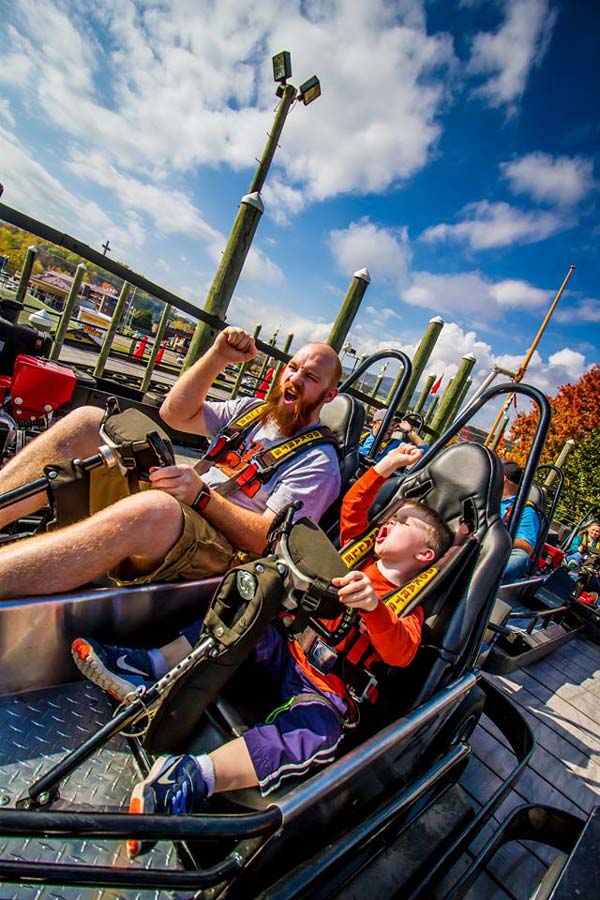 Location
The Track
2575 Parkway Pigeon Forge, TN 37863