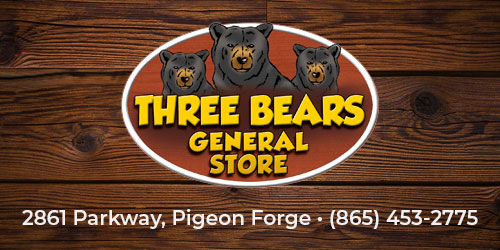 Three Bears General Store
2861 Parkway, Pigeon Forge, TN 37863 | (865) 253-2775 | threebearsgeneralstore.com
Ice Cream, Old Time Photo, Shopping, Sweets
Overview
Welcome to Three Bears General Store, a family-friendly attraction located in the heart of the Great Smoky Mountains. Our store is a one-stop-shop for all your shopping needs, offering a unique and unforgettable experience for visitors of all ages.
Indulge in our delicious homemade ice cream and fresh fudge, made in-house daily. Our ice cream is the perfect treat on a hot summer day, and our fudge is a customer favorite year-round. And if you're in the mood for sweets, we have something for all ages and cravings.
Looking for a fun activity? Check out our Make-UR-Bear Factory, where you can create your very own stuffed animal complete with outfits and accessories. Our family-sized arcade is packed full of fun and entertainment for all ages, and during the holiday season, our Christmas section is filled with festive decor and unique gifts.
For a truly immersive experience, step into our VR (virtual reality) attraction or enjoy some of our exciting games in our newly revamped arcade. Plus, don't miss the chance to get up close and personal with our majestic black bears. You can see and feed them right here at the store – it's a truly unique experience that you won't find anywhere else.
We are a proud Pandora Jewelry Collection dealer, along with Simply Southern, Tervis, and Kavu, to name a few. Our store offers a wide variety of products, from souvenirs and gifts to home decor and apparel. With something for everyone, we invite you to come and check out our collections – you won't be disappointed.
So, come on down and experience everything that Three Bears General Store has to offer. We hope to see you soon!
Featured Blogs
Dec 6, 2022
Pigeon Forge Christmas Gift Guide: Shop The Smokies
If you're coming through the Smokies this holiday season, consider purchasing some awesome Pigeon Forge Christ...
Read This Post
Mar 27, 2022
25 Kid Friendly Activities In Pigeon Forge
One of the best things about Pigeon Forge is that it's a destination for fun for all ages, and perfect for kid...
Read This Post
Dec 6, 2022
Revel in Yesteryear with Pigeon Forge Old Time Photos
Pigeon Forge old time photos are a fun way to enjoy a true blast from the past. For some folks, visiting Pigeo...
Read This Post
Sep 28, 2022
10 Unique Things To Do In Pigeon Forge
With so many great attractions in our Smoky Mountain cities, it can be tough to narrow down the best ways to s...
Read This Post
Nov 30, 2020
Top Smoky Mountain Souvenirs To Take Home From Your Vacation
Pigeon Forge vacations are packed full of fun events and adventures. While you're running around town experien...
Read This Post
Sep 19, 2022
Best Fall Treats In Pigeon Forge & Gatlinburg
There's something about a special seasonal treat to make autumn awesome. Pigeon Forge and Gatlinburg have plen...
Read This Post
Sep 30, 2023
Cheap Things To Do In Pigeon Forge & Gatlinburg: $20 Or Less
There are plenty of cheap things to in Pigeon Forge and Gatlinburg if you do your homework. We know everyone's...
Read This Post
Feb 22, 2021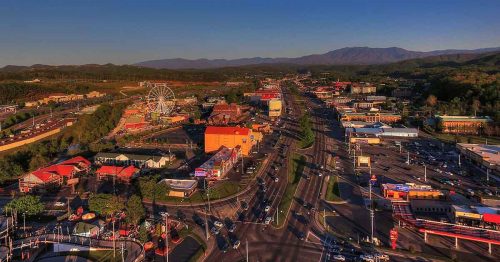 Top Things To Do On The Pigeon Forge Parkway
The Pigeon Forge parkway and Gatlinburg parkway are home to some of the top attractions in the Great Smoky Mou...
Read This Post
Mar 16, 2019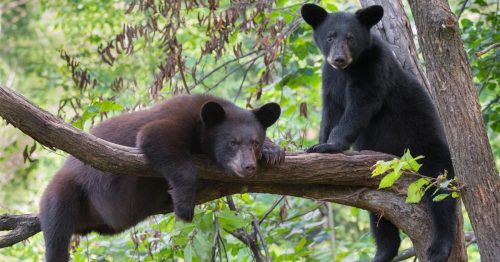 Top Places to See Bears in the Smoky Mountains
As the weather warms up and wildflowers begin to peek their heads out, we aren't the only ones who are start...
Read This Post
Oct 14, 2019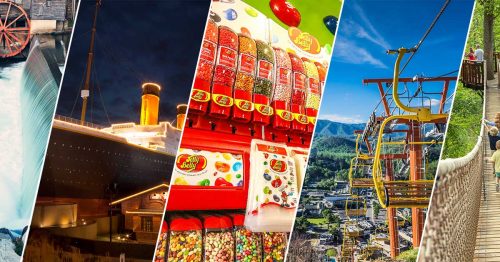 22 Most Instagrammable Places In The Smokies
Who doesn't love a good photo op? Pigeon Forge, Gatlinburg, and the nearby Great Smoky Mountains National Park...
Read This Post
Sep 10, 2019
Pigeon Forge Attractions Where Kids Get In Free
The bill for a family vacation to Pigeon Forge can start to seem intimidating, especially if you plan to do mu...
Read This Post
Location
Three Bears General Store
2861 Parkway Pigeon Forge, TN 37863