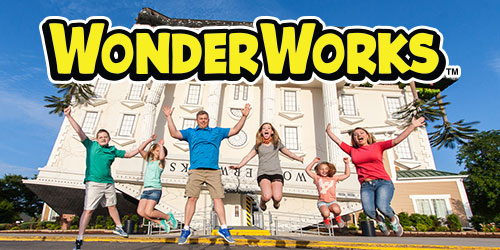 WonderWorks
100 Music Road, Pigeon Forge, TN 37863 | (865) 868-1800 | wonderworksonline.com
Attractions, Groups, Indoor Attractions, Museums
Overview
Step inside the upside-down house and experience a world of wonder! WonderWorks is an indoor amusement park with over 100+ hands-on interactive exhibits for kids from 1 to 100 to enjoy. Lay on 3,500 nails on the Bed of Nails. Build a life-size bubble in the Bubble Lab. Experience the thrill of the a roller coaster on the virtual WonderCoaster, and feel weightless on the human gyroscope astronaut training. Let your imagination run wild at this fun and educational attraction.
WonderWorks is open 365 days a year. Guests should plan to spend 3-4 hours exploring this attraction.
Photo Gallery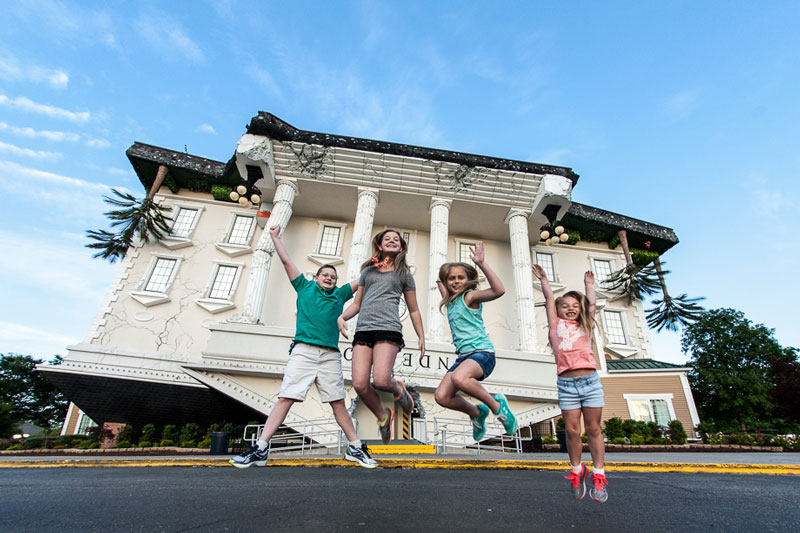 Upcoming Events
Wonderworks Sensory Days
WonderWorks is excited to host Sensory Days! WonderWorks' exhibits are altered to provide limited stimulation for children with special needs. The music in the facility is lowere...
Event Information
Location
WonderWorks
100 Music Road Pigeon Forge, TN 37863
(865) 868-1800