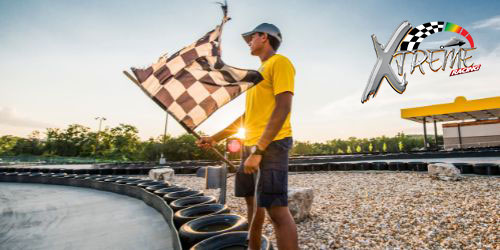 Xtreme Racing Center
3144 Parkway, Pigeon Forge, TN 37863 | (877) 920-6294 | fivestarparks.com
Attractions, Go Karts
Overview
Feel the need for speed? Look no further than Xtreme Racing Center of Pigeon Forge. With the fastest go-karts in Pigeon Forge right here, there's no shortage of speed in sight. Put pedal to the metal at our three thrilling race tracks, full of winding turns, heart-pounding challenges and extreme adventures. From birthday parties to bachelor parties and unforgettable days with the family, we're the fastest way to fun in the breathtaking Smoky Mountains.
We provide guests their choice of three thrilling race courses:
Xtreme Track
Totaling 3,500 linear feet, our 'Xtreme' track is filled with winding turns, narrow straightaways and thrilling adventure as guests race inside one of our professional grade go-karts. These karts are sure to create a memorable ride for all who visit.
Reverse Track
In our combo run, guests get to experience the same track, but in reverse. Placed in order from the previous race, drivers tackle the same course as before, but the change in direction creates a whole new experience. Not to mention the speed! This makes the second course a truly thrilling ride for all drivers!
Elevated Track
Xtreme Racing Center also offers guests a thrilling 1,500 foot elevated track. Here guests will zip past one another through twists and turns on our smooth paved track. Drivers have their choice of a single kart or a double kart, allowing go-kart lovers of all ages to experience the extreme thrills of Xtreme Racing Center in Pigeon Forge. Whether you choose one of our Xtreme races, or test your skills on our elevated track, guests to Xtreme Racing Center in Pigeon Forge are sure to have a Pigeon Forge go kart experience like never before!
Photo Gallery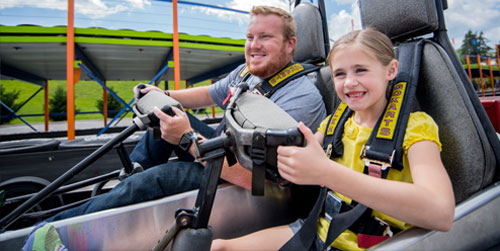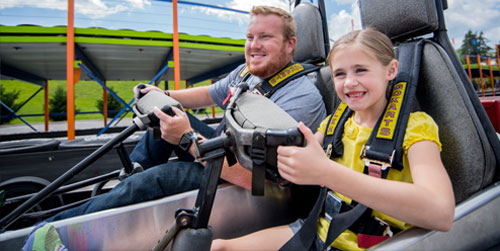 Location
Xtreme Racing Center
3144 Parkway Pigeon Forge, TN 37863