Category Archive: Travel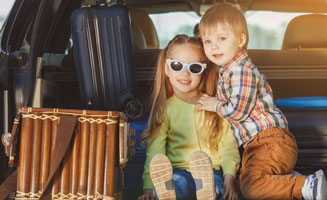 Are We There Yet? 10 Tips for Traveling with Kids
March 5, 2018
No matter whether you're piling into the car for a Smoky Mountain vacation or just trekking to Grandma's house for a mini-reunion, chances are you'll be traveling with kids at ...
Read More →
Silver In The Smokies: Travel Tips For Seniors
December 31, 2013
One of the best things about getting older is the new ability to find extra time to travel and enjoy life. And we think one of the best places to kick back and relax is right here ...
Read More →
Pack Like a Pro for Your Pigeon Forge Adventure
April 29, 2013
Pigeon Forge's attractions range from breathtaking Smoky Mountain adventures to gourmet dining and big-city-style shows and entertainment. With so much to do, packing the right c...
Read More →