Cosby, TN is located on the northeastern border of the Smoky Mountains. Cosby is a great destination for tourists looking to get off the beaten path and away from the traffic of downtown Pigeon Forge and Gatlinburg, while still having easy access to the Great Smoky Mountains National Park and plenty of fun activities.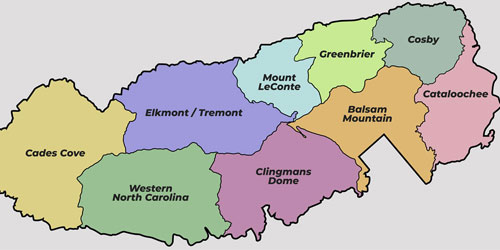 Cosby, TN Location
Cosby is located on the northeastern border of the Great Smoky Mountains National Park. Cosby is accessible via Tennessee Route 32 from North Carolina, TN 339 from Sevierville and Highway 321 from Gatlinburg. Cosby is also connected to Interstate 40 by the Foothills Parkway. This short segment is a great scenic drive with incredible Smoky Mountain views.
Get Outdoors
One of the biggest draws that brings visitors to Cosby is the close proximity to many great outdoor activities. Check out some of the best ways to enjoy the great outdoors in the Cosby area.
Cosby Campground
Cosby Campground is a peaceful place to camp in the Great Smoky Mountains. They have both tent pads and RV sites at this campground and each site has a fire ring, picnic table and trees. Cosby Campground is open for peak season from April 2, 2021 to October 31, 2021. One of the highlights to your trip will be ease of access to the National Park and various hiking trails.
National Park Access
One of the best parts of Cosby is the ease of access to the Smoky Mountains. Visitors staying in Cosby will enjoy the added benefit of skipping the traffic and heading straight into nature. The Cosby Campground is a popular spot to stay and it offers access to several great hiking trails and natural features, including a swimming hole and a nature trail that is perfect for kids.
Hike Mount Cammerer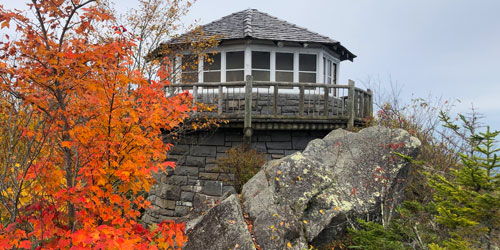 Mount Cammerer
The most popular route to the Mount Cammerer lookout tower begins at Cosby Campground. Hikers take Low Gap Trail for 5.2 miles to get to the summit. Located at 4,928 feet, the summit has incredible views of the Smoky Mountains year-round, with especially stunning views during the fall months when the colors are peaking.
Mount Cammerer Info
Smoky Mountain Llama Treks
One of the most unique activities in the Smoky Mountains can be found right in Cosby, Smoky Mountain Llama Treks will take you on a hike through the Smokies with an added twist: Every hiker gets their own llama to walk with. The Cosby location is the start of one of their hikes and also the location of the on-site llama farm, where you can visit with and learn about the llamas.
Smoky Mountain Llama Treks
Visit Midnight Hole
While Midnight Hole is not directly accessed in Cosby, you will have travel through Cosby to get to the trailhead. Midnight Hole is one of the most popular swimming holes in the Smoky Mountains. It is accessed via Big Creek Trail in North Carolina. It has plenty of large boulders and is very deep, making it a great destination for a swim.
Hike To Midnight Hole
Enjoy Off The Beaten Path Attractions
While staying in Cosby, you'll be just a short drive from all of your favorite attractions in Pigeon Forge & Gatlinburg. In addition to those, you'll find a few great things to do in Cosby, TN that you will wan to add to your list.
Carver's Orchard & Applehouse Restaurant
Carver's Orchard & Applehouse Restaurant draws visitors from all over the area. It is an off the beaten path place to enjoy delicious offerings like chicken and dumplings, pot pie, country ham, apple fritters and more. There is also a produce store and candy shop to browse and select treats from. We recommend getting there early to beat the crowds!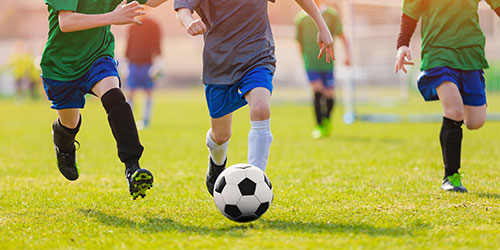 Rocky Top Sports World
Rocky Top Sports World is one of the Smoky Mountains most popular destinations for sports teams, youth sporting events and tournaments. They have both indoor and outdoor state-of-the-art facilities, plus opportunities for special events and parties. Cosby is just a quick and easy 20 minute drive from Rocky Top Sports World, making it a great place to stay when you are in the area for a tournament.
Visit Cosby, TN for a relaxing getaway in the Smokies. It is the perfect location for access to both the National Park and it's still just a short drive from all of your favorite attractions and activities. Start planning your next getaway today.