Business Archives
Pigeon Forge Dinner Shows
Dolly Parton's Stampede
Pirates Voyage Dinner & Show
The Grand Majestic Dinner Theater
Whether you enjoy listening to the legends of Motown, jukebox hits from the '50s and '60s, or a variety of favorites, the Grand Majestic Theater has got you covered. Our family friendly shows are some of the best in the area. And don't forget our "all you can eat" dinners!
Soul of Motown will take you on a musical journey through Hitsville, USA with its energetic concert-style tribute to some of the greatest legends and hits of  the Motown era. A hit with audiences of all ages, Soul of Motown will have you singing along and dancing in the aisles.
Hit Parade is a high energy, song and dance sensation taking you back to an era of the greatest jukebox hits from the '50s and '60s. Stroll down memory lane with us and experience a performance you will not soon forget. A show for all ages to enjoy.
Hazzard Hoedown is a family friendly musical comedy featuring some of your favorite characters from Hazzard County. Join the Dukes as they pull out all the stops in hopes of defeating Boss Hogg and Roscoe P. Coltrane once again. Can the Dukes outperform Boss Hogg to save the family farm?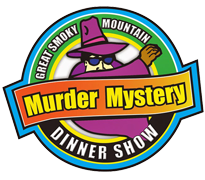 Great Smoky Mountain Murder Mystery Dinner Show
For over 12 years The Great Smoky Mountain Murder Mystery Dinner Show has been entertaining Pigeon Forge with its unique brand of murder, mayhem, and mystery. Loyal followers including returning tourists and local residents keep coming back for first class entertainment, good food, and "whodunit"! "You'll laugh 'til you die!"
The Great Smoky Mountain Murder Mystery Dinner Show is a small and intimate theater, which proves perfect for the up close and interactive show it provides. Our traditional, restaurant-style murder mystery plays out all over the dining room, so every seat is the perfect seat. There are four sidesplitting, parody style shows played in repertory each week. Guests will be given the opportunity to participate in the mystery, either by becoming an audience actor or by solving the murder using the clue packet provided at each seat.
Your ticket includes our "laugh 'til you die" murder mystery show with a Prize Package for the Top Sleuth of the night, as well as a three-course dinner with choice of soup and desert topping.
Hatfield & McCoy Dinner Feud
It's Feudin' Feastin' Family Fun at The Hatfield & McCoy Dinner Feud! Become part of the longest running feud in history and help the Hatfields and McCoys try to settle their differences mountain-style. Whether you're city-folk or country cuzins, you'll love the singin' and dancin', mighty feats of strength, jaw dropping stunts and side-splitting comedy.
The chaos doesn't stop with fightin' cousins! You'll watch high-flyin' Hillbillies, divin' dogs, and paddlin' pigs – there's always new surprises! And the country cookin' — whooee it's good! Granny's cookin' up a heap of fried chicken and country pulled pork barbecue! Add smashed taters, creamy cole slaw, buttery corn on the cob, homemade rolls, creamy vegetable soup and Granny's special dessert and you'll need to loosen up your belt! Best dinner in town – Granny guarantees it! Show times are 5 p.m. and 8 p.m. daily. Come hungry 'cause it's all you can eat!