Event Details
October is Breast Cancer Awareness Month at the Titanic Museum Attraction. The Titanic Museum will feature a 15-foot pink ribbon on the exterior, along with 44 pink flamingos out on the grassy knoll. New this year, you'll also find a crop of real pink pumpkins.
44 people on board the Titanic who survived later lost their lives to cancer. 6 were victims of breast cancer. Each pink flamingo on display will represent and be tagged with the name of a Titanic cancer victim.
Location Details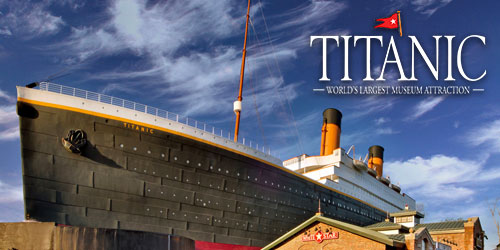 TITANIC Museum Attraction
2134 Parkway, Pigeon Forge, TN 37863
Everyone knows the name TITANIC, everyone knows TITANIC hit an Iceberg, everyone knows TITANIC sank, but there is so much more to her story! With over 400 real TITANIC artifacts valued at over four-mi...
Learn More →