We're sorry you missed it! This event has passed. Please click back to our
event calendar
for future occurrences.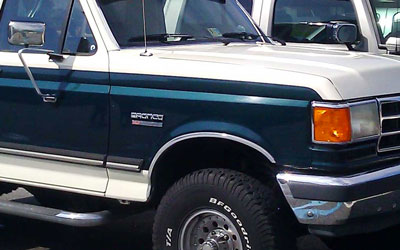 Car Shows, Townsend
Bronco Super Celebration
April 20 - April 23
Talley Ho Inn • Townsend, TN
Event Details
We hope you can join us in the Great Smoky Mountains this October for the annual Bronco Super Celebration! Our events are designed to be more than just a show! We have organized family-friendly events, both at the showgrounds and in the area, throughout the weekend. There will be games and contests for the kids, organized sightseeing drives, and much more. There is no better way to have fun with your Bronco or Ford Truck!
Featured Posts