Event Details
"Shine and Dine" on the railway! We cordially invite you to hop on board The Carolina Shine, Great Smoky Mountains Railroad's All-Adult First Class Moonshine Car! We will be proudly serving hand crafted, triple-distilled, craft moonshine.
Location Details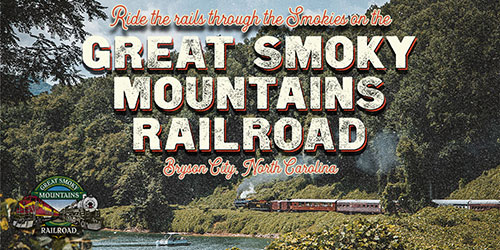 Great Smoky Mountains Railroad
226 Everett Street, Bryson City, TN 28713
Train excursions in the nearby forests of North Carolina. The most relaxing way to explore Appalachian beauty and experience small town charms. Imagine the era when small town folks traveled by rail. ...
View This Business