We're sorry you missed it! This event has passed. Please click back to our
event calendar
for future occurrences.
Event Details
Celebrate Cindo de Mayo at Ripley's Aquarium on Sunday, May 5 from 6:30 to 9:00 pm. Admission is $44.99 for adults and $24.99 for children. Price includes admission to the aquarium plus a dinner buffet, dessert, and soft drinks, and a souvenir photo. There will be a cash bar, music and more!
Purchase tickets online or in person today! Must purchase before May 1st, 2019. Advance registration required. Limited seating available.
Location Details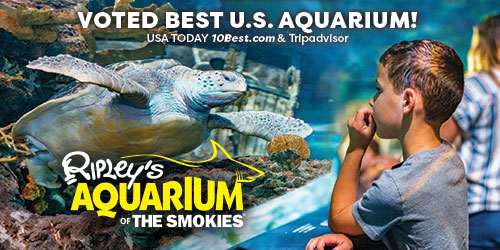 Ripley's Aquarium of the Smokies
88 River Rd, Gatlinburg, TN 37738
At Ripley's Aquarium of the Smokies, Marvel at every creature of the ocean without getting wet! From playful penguins to fierce-looking sharks, this amazing aquatic world is educational and fun... t...
Learn More →
Featured Posts