Car Shows
Great Smoky Mountain Jeep Invasion
August 25 - 27, 2022
LeConte Center • Pigeon Forge, TN
Event Details
Once again we will be holding our annual Jeep Invasion at the beautiful LeConte Center in Pigeon Forge. Both days are 9am to 5pm. $10.00 General Admission per day per person on the days of the show at the door or entry gate. This is an indoor and outdoor event that will feature an array of over 150 national, regional and local Jeep accessory vendors. We had over 7,000 Jeeps attend in 2017 and are looking to break that record again. We will also be having our vendors donating off lots of cool jeeping products and there will be plenty of show Jeeps on display for your viewing pleasure. Please check back for the latest updates.The Great Smoky Mountain Jeep Invasion is an annual event hosted by the Smoky Mountain Jeep Club of Maryville, Tennessee. This year's Annual Invasion will be held on August 26-28. This event is a vendor-driven event open to all Jeep enthusiasts. Anyone who owns or loves Jeeps is welcome and encouraged to attend this event.
The Pigeon Forge, Tennessee area draws 10 million visitors per year, making it the perfect location for the annual Great Smoky Mountain Jeep Invasion. Held inside the beautiful 100,000 square foot LeConte Center, this year's Invasion will be packed full of vendors and spectators alike, enjoying all things Jeep! This year's event drew over 7,000 Jeeps and nearly 15,000 attendees, and next year's event will not disappoint.
Related Content
Aug 10, 2021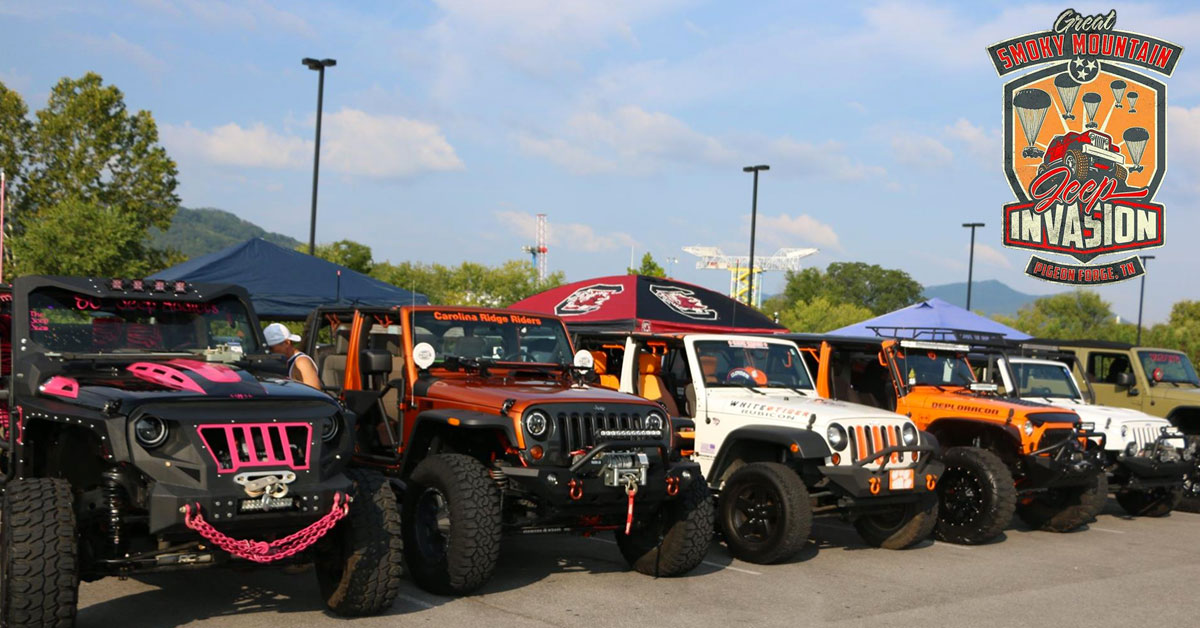 Great Smoky Mountain Jeep Invasion
People just don't like Jeeps, they love them. Late every summer, Pigeon Forge gets a taste of the Jeep life when the Great Smoky Mountain Jeep Invasion takes over the LeConte Center in downtown Pige...
Read More
Featured Posts