Event Details
The Smoky Mountain Jeep Invasion will be held at the beautiful LeConte Center in Pigeon Forge. This is an indoor and outdoor event that will feature an array of national, regional and local Jeep accessory vendors. The Great Smoky Mountain Jeep Invasion is an annual event hosted by the Smoky Mountain Jeep Club of Maryville, Tennessee. This event is a vendor-driven event open to all Jeep enthusiasts. Anyone who owns or loves Jeeps is welcome and encouraged to attend this event.
Held inside the beautiful LeConte Center, this year's invasion will be packed full of vendors and spectators alike, enjoying all things Jeep! Don't waste time commuting from your hotel to the event. Make reservations at a hotel near the LeConte Center.
Related Content
Jul 10, 2023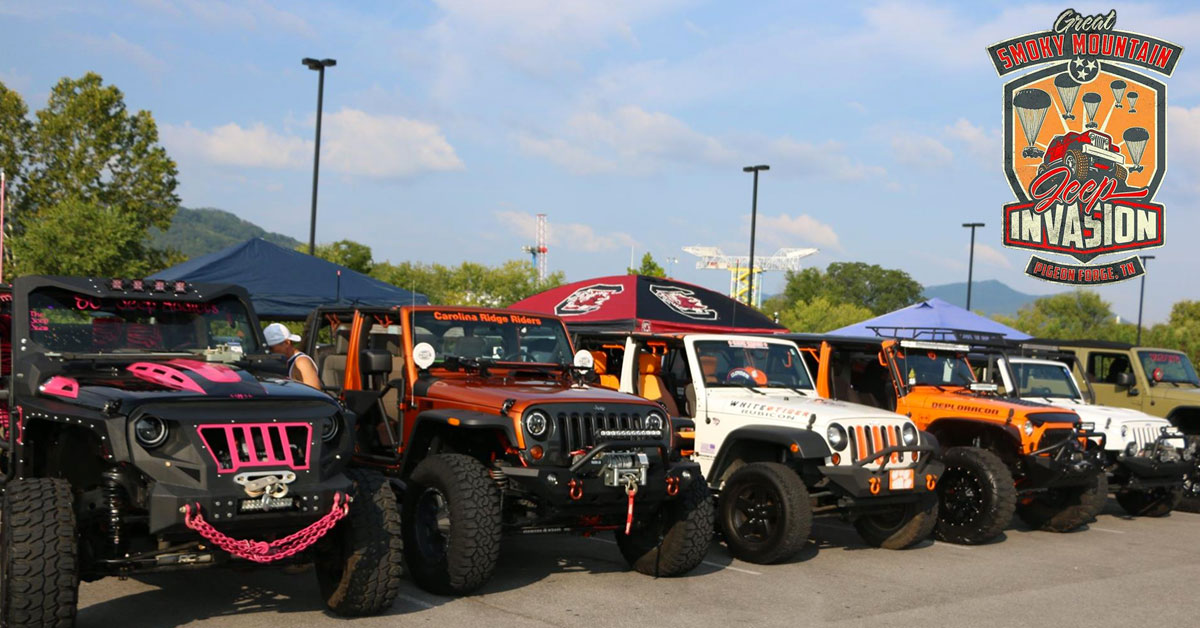 Great Smoky Mountain Jeep Invasion
People just don't like Jeeps, they love them. Late every summer, Pigeon Forge gets a taste of the Jeep life when the Great Smoky Mountain Jeep Invasion takes over the LeConte Center in downtown Pige...
Read This Post