Event Details
See the mermaids Memorial Day Weekend through Labor Day Weekend! Live Shows, Meet & Greet, and Photos are available! Swimming June and July daily beginning Memorial Day. Call for dates and times.
"We are so excited about having the Mermaids back at the Aquarium. They are such a great addition to our Aquarium for everyone to enjoy of all ages. Everyone loves to be entertained by the mystical beauty of the Mermaids," said Ryan DeSear, general manager of Ripley's Aquarium of the Smokies.
The mermaids will be performing daily at 12:30 pm, 2:00 pm and 4:30 pm throughout the summer.
Location Details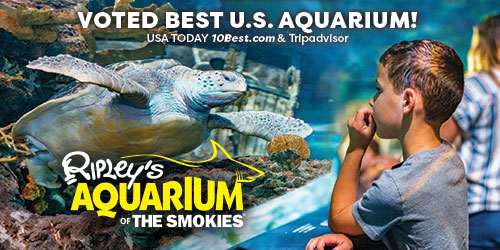 Ripley's Aquarium of the Smokies
88 River Rd, Gatlinburg, TN 37738
At Ripley's Aquarium of the Smokies, Marvel at every creature of the ocean without getting wet! From playful penguins to fierce-looking sharks, this amazing aquatic world is educational and fun... t...
Learn More →
Featured Posts