This event has been cancelled. Please click back to our
event calendar
for future occurrences.
This event has been cancelled or postponed until further notice.
Events
Merrell Adventure Dash
May 23, 2020 @ 4:00 pm - 7:00 pm • 4:00 pm - 7:00 pm
Nantahala River Outpost • Bryson City, TN
Event Details
The Merrell Adventure Dash is all about getting outside and challenging yourself to work hard for your good time. Suitable for families as well as adults, participants will negotiate a series of natural and man-made obstacles along the 5K course, including balance components, climbs and nets, a river-run, and raft crossing. This holiday weekend, enjoy a fun, family-friendly adventure run in the beautiful Nantahala Gorge. Merrell Adventure Dash participants can choose between the 5K dash or a 1K fun run. Kids aged 12 and under race free with a participating adult.
Registration opens March 1, 2020. Check back for more details.
Onsite Registration is available from 1pm – 3:30pm day of. The race starts promptly at 4PM on 5/23/2020.
Remember to wear anything you don't mind getting dirty!
Location Details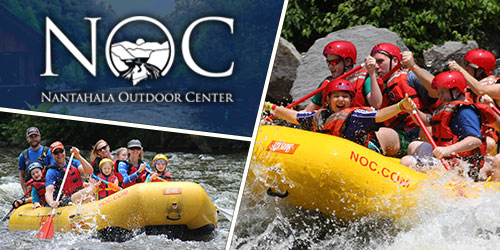 Nantahala Outdoor Center
3485 Hartford Road, Hartford, TN 37753
What makes rafting the Pigeon River with Nantahala Outdoor Center a step above the rest? NOC's highly trained raft guides are industry leaders who focus on training and providing a safe, family-frie...
Learn More →
Featured Posts