This event has been cancelled. Please click back to our
event calendar
for future occurrences.
This event has been cancelled or postponed until further notice.
Event Details
Join us Saturday, August 1st at the Tsali Recreational Area for the 2020 Paddle Grapple, a 3 or 6 mile flatwater kayak, canoe and SUP race on beautiful Fontana Lake, which is nestled at the foot of the Great Smoky Mountain National Park, just a few miles from the Nantahala Outdoor Center. This popular event will take participants on a beautiful loop on Fontana Lake that will give you incredible views of the highest peaks in the National Park. Come enjoy the cool water, and hot competition at the 2020 Paddle Grapple.
Event Information
Distance: 3 or 6 miles
For more information please visit Nantahala Racing Club's Website.
Pre-Registration: Online Registration will open June 15, 2020 and close at 11:59AM on Wednesday, July 29th. Cost is $40 for each class.
Onsite Registration: A $10 Late Fee applies. You may register from 8-9:30AM at the NRC Event Tent next to the boat ramp.
Location Details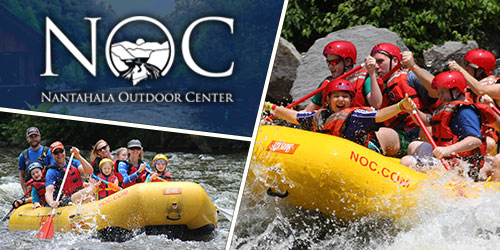 Nantahala Outdoor Center
3485 Hartford Road, Hartford, TN 37753
What makes rafting the Pigeon River with Nantahala Outdoor Center a step above the rest? NOC's highly trained raft guides are industry leaders who focus on training and providing a safe, family-frie...
Learn More →
Featured Posts