Event Details
Avast, ye hearties! Brace yerselves for a jolly good time at Sky Pirates of Mermaid Bay: An Epic Golf Adventure on December 19, from 3-9pm! Santa and that mischievous Grouch be sailin' in for a grand celebration! Navigate through the festive courses, share yer wishes with Santa, and keep a weather eye on the Grouch's antics. Don't miss this swashbucklin' holiday event—a treasure trove of family fun awaits ye!
Location Details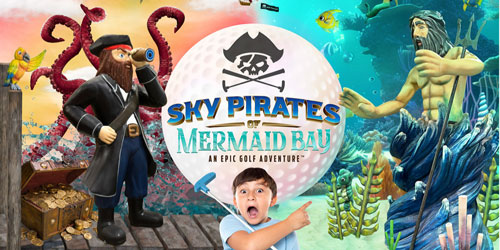 Sky Pirates of Mermaid Bay
2420 Parkway, Pigeon Forge, TN 37863
The Sky Pirates have landed in Pigeon Forge! Get ready for the world's only Epic Golf Adventure, as you embark on a journey through 36 holes of mini golf fun. Immerse yourself in the depths of the oce...
View This Business