We're sorry you missed it! This event has passed. Please click back to our
event calendar
for future occurrences.
This event has been cancelled or postponed until further notice. Find an ongoing list of closures, cancellations, and reopenings here.
Come join in the festivities at the 44th Annual Smoky Mountain Fun Fest in Pigeon Forge, Tennessee!
The parade takes place Saturday, May 9 at 9:00 AM on the parkway. The route of the parade will be from Methodist Street (next to Food City) to Jake Thomas Road (Light #5) on the Parkway.
Traffic Information from the Pigeon Forge Police Department: River Road will be closed from Dollywood Lane to Jake Thomas Road at 7:45 AM. Northbound on the Parkway will be switched over to the southbound side from Methodist Street to Pickle Street at approximately 7:45 AM. Officers will be present and assisting with traffic concerns.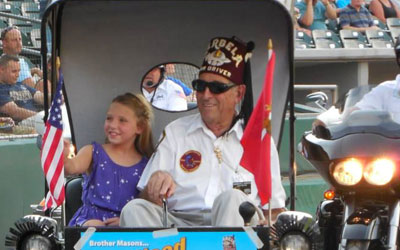 Where:
Pigeon Forge Parkway
When:
Saturday, May 9 • 9:00 am
Event Website