We're sorry you missed it! This event has passed. Please click back to our
event calendar
for future occurrences.
This event has been cancelled or postponed until further notice. Find an ongoing list of closures, cancellations, and reopenings here.
The Smoky Mountain Music Festival is a competition for elementary, middle and high school music groups. It offers these groups a chance to showcase their work and talent in front of adjudicators in the Smoky Mountains. On Friday, concert bands, jazz bands, orchestras, choral groups and winterguards, indoor drum lines, and other auxiliaries will perform at the Gatlinburg Convention Center. On Saturday adjudication of the Street Parade on the downtown Gatlinburg strip will occur. An awards ceremony will follow the competition on both days.
2020 Dates: April 3-4, April 17-18, April 24-25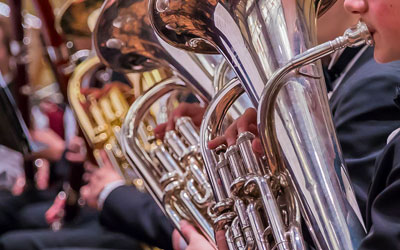 Where:
Gatlinburg Convention Center
Event Website