We're sorry you missed it! This event has passed. Please click back to our
event calendar
for future occurrences.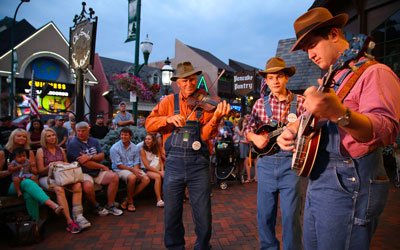 Festivals
Smoky Mountain Tunes & Tales
July 1 - July 31
Downtown Gatlinburg • Gatlinburg, TN
Event Details
Smoky Mountain Tunes & Tales returns this summer to entertain Gatlinburg visitors! Tunes & Tales is a summer-long street performance festival featuring costumed musical performers, dancers, and storytellers portraying characters from time periods as far back as the 1800s. Daily performances will be from 5 p.m. to 9 p.m.
Featured Posts