Event Details
A Titanic crew member will guide the way, along with your official complimentary Titanic flashlight to help shed light on a maze of Titanic myths, mysteries, legends and facts!
When: July 11, 18, 25
Where: Titanic Pigeon Forge
Time: Starts at 8pm
When the lights go out, and the museum is empty imaginations run wild and spirits soar. Now, students can experience this haunting phenomenon in a once "off limits" exploration of Titanic in the dark.
To reserve your tickets, please call 800-381-7670.
Schedule Details
Saturday, July 11, 2020
Saturday, July 18, 2020
Saturday, July 25, 2020
Location Details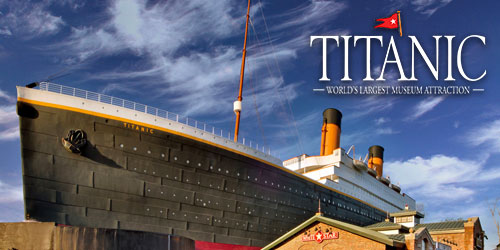 TITANIC Museum Attraction
2134 Parkway, Pigeon Forge, TN 37863
Everyone knows the name TITANIC, everyone knows TITANIC hit an Iceberg, everyone knows TITANIC sank, but there is so much more to her story! With over 400 real TITANIC artifacts valued at over four-mi...
View This Business