Event Details
At Titanic Pigeon Forge you can propose, get married, or renew your vows on our magnificent Grand Staircase, the world's only exact recreation that is also available for use with your personal reservation.
Our Sweetheart Month celebration pays tribute to lovers everywhere, especially honoring the 12 honeymoon couples traveling on Titanic, and young brides-to-be, who sailed Titanic's historic maiden voyage.
February is the perfect time to declare your romantic intentions. So come to Titanic in Pigeon Forge and let cupid be your guide to love and romance.
Reservations are required, so don't delay. 800-381-7670.
Location Details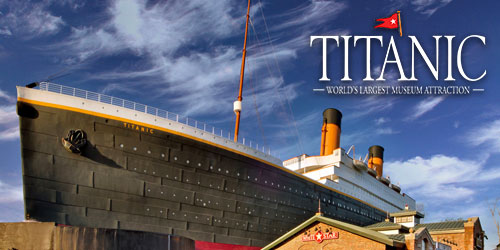 TITANIC Museum Attraction
2134 Parkway, Pigeon Forge, TN 37863
Everyone knows the name TITANIC, everyone knows TITANIC hit an Iceberg, everyone knows TITANIC sank, but there is so much more to her story! With over 400 real TITANIC artifacts valued at over four-mi...
View This Business
Related Content
Jan 11, 2023
Romance Guide: Valentine's Day In Pigeon Forge
Love is in the air! Need a romantic getaway with your special someone? Let the fresh mountain air and all the various attractions of the Great Smoky Mountains clear your head and take you on a relaxin...
Read This Post