Event Details
Featuring some of the nation's finest potters, the Tuckaleechee Pottery Festival offers a chance to see and purchase unique pottery and other handmade goods. Connoisseurs and novices alike will enjoy interacting and learning from experts.
This is a perfect time to learn from expert potters. Whether it's for decoration or function, this festival will have something for everyone at a wide range of price.
Location Details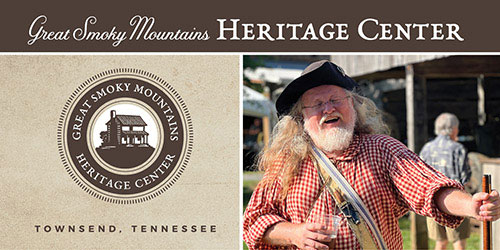 Great Smoky Mountains Heritage Center
123 Cromwell Drive, Townsend, TN 37882
The Great Smoky Mountains Heritage Center is an experiential museum that seeks to preserve, interpret, and share the history and culture of the diverse peoples who have inhabited the Smoky Mountains r...
View This Business