We're sorry you missed it! This event has passed. Please click back to our
event calendar
for future occurrences.
Events
Turkey Day Time Trials
November 29, 2019 - November 30, 2019
The Escape Game • Pigeon Forge, TN
Event Details
Compete against teams from across the country in the 1st Annual Turkey Day Time Trials! The team with the best escape time across the nation will be named champions! There will only be one winning team for each game, nationwide; so grab your most clever crew and get ready to win.
Play on November 29th or 30th & book the entire game room in order to join the competition.
Winners will receive a free ticket for their next game at The Escape Game and will be featured on our social media as #EscapeRoomFamous!
Games can be reserved on our website.
Location Details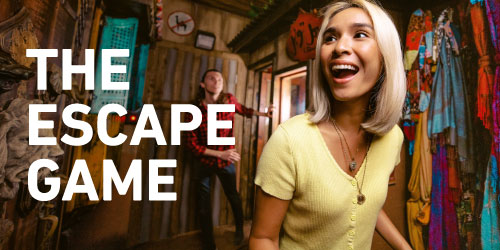 The Escape Game
131 Island Drive, Suite 9139, Pigeon Forge, TN 37863
The #1 Rated "Escape Room" and "Fun & Games" Attraction on TripAdvisor Pigeon Forge. Located on The Island in Pigeon Forge, The Escape Game is Pigeon Forge's #1 escape room and immersive ...
Learn More →
Featured Posts