We're sorry you missed it! This event has passed. Please click back to our
event calendar
for future occurrences.
Events
Wallace Hartley's Violin at Titanic Museum
July 1, 2020 @ 9:00 am - June 20, 2021 @ 6:00 pm • 9:00 am - 6:00 pm
TITANIC Museum Attraction • Pigeon Forge, TN
Event Details
RMS Titanic bandleader Wallace Hartley's violin, which sold for $1.7 million dollars, the highest price ever paid for any RMS Titanic artifact, has only been seen in public at The Titanic Museum Attraction. In 2005 the Hartley Titanic violin was found and authenticated through testing. It was later sold at auction by Henry Aldridge and Son for $1,700,000- by far the highest ever paid for memorabilia tied to Titanic. "I can't think of anything else that is more iconic to come off that ship," says veteran collector, Craig Sopin.
Some will hear its silent message. All will feel a presence that's impossible to ignore.
Reservations are REQUIRED. Face masks required. Please call 800-381-7670 to make a reservation. Check the website for updated hours of operation.
Location Details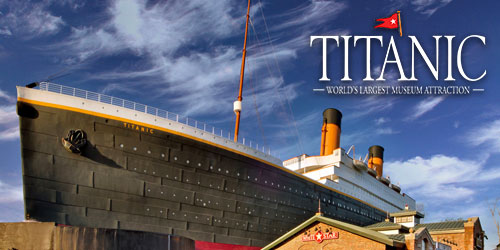 TITANIC Museum Attraction
2134 Parkway, Pigeon Forge, TN 37863
Everyone knows the name TITANIC, everyone knows TITANIC hit an Iceberg, everyone knows TITANIC sank, but there is so much more to her story! With over 400 real TITANIC artifacts valued at over four-mi...
Learn More →
Featured Posts