We're sorry you missed it! This event has passed. Please click back to our
event calendar
for future occurrences.
A 10 year old boy from ICELAND had a dream to build the World's Largest Titanic Model out of LEGO® BRICKS. It was a daunting, 11 month undertaking that resulted in the final product measuring 26ft x 5ft. His inspiring story has generated wide media where he shared his story in his own words. Now, following international acclaim, the Titanic Museum Attraction has this Titanic masterpiece built with LEGO® BRICKS on display for its USA debut, as an exclusive, featured attraction!
Check out the Titanic Museum's Q&A session with Brynjar here.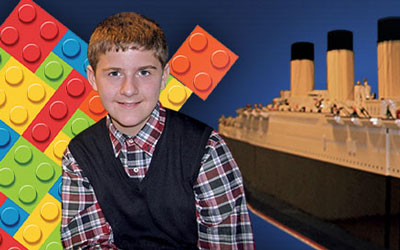 Event Website