There's more to Pigeon Forge than the neon lights that line the Parkway. Our little mountain retreat is home to a number of hidden attractions, with these little gems tucked away off the beaten path. Experiencing them is a unique way to recognize the Smoky Mountains' rich heritage and take advantage of the regions' exciting future. One of the best hidden gems in the Smoky Mountains is the Rocky Top Wine Trail. This adventure takes you to 5 wineries around the Smoky Mountains for tastings, passport stamps and eventually fun prizes.
Completing The Tour
Those interested in completing the tour can begin at any winery on the list. You'll receive a passport at your first stop, and can then collect stamps at each place visited. After collecting three stamps, you will receive a commemorative wine glass; those who visit all five wineries will earn another special surprise. Best of all, perhaps, is that the Rocky Top Wine Trail is completely free. There is no charge to obtain the wine passport, and each stop offers complimentary samples.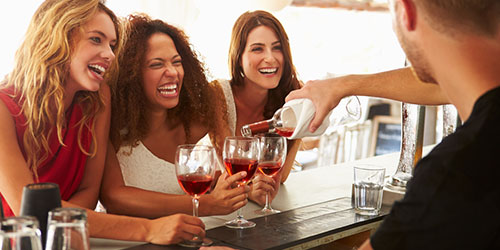 Learn From The Experts
All of the wineries are open year-round, seven days a week. Each stop on the tour gives you a chance to interact with experts. You'll learn the whole story that comes with each sip: Where the fruit was grown, how the wine was aged, how to drink the wine, and you'll even be able to sample some food pairings that help bring out the best flavor in each sip. The tour will also take you through some of the world's most beautiful scenery, as the majestic Smoky Mountains provide the perfect backdrop at each stop.
Rocky Top Wine Club
Love the Wine Trail so much you want to take it home? The best way to do this and save some money is by joining the Rocky Top Wine Club. This club has different membership levels, like the Winemakers Select Club that ships out 6 bottles of wine to you twice a year to the Monthly Three-Pack Club that delivers 3 bottles of wine to your door monthly. Explore all the memberships available and choose the one that best fits your wine-night needs.
More Info
The Rocky Top Wine Trail combines the best of Southern Appalachia's can-do spirit and the region's growing future, and bottles it all up into one delicious package. The wine tour allows visitors and locals alike to taste some of the Smoky Mountains' sweetest sips, all within 12 miles.