If you have children, you know how much of a hassle road trips and vacations can be. Picking something everyone will like and getting everyone on the same page, not to mention the cost of taking everyone, can be quite expensive. Pigeon Forge has a variety of free things to do in Pigeon Forge for kids so your checkbook stays happy and everyone finds something they would like to do!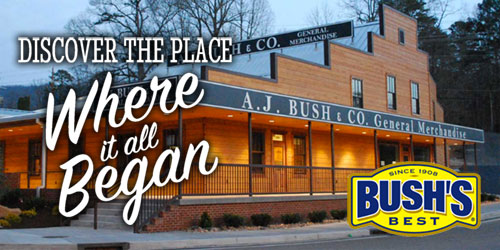 Bush's Visitor Center
Bush's Visitor Center offers free admission to explore the Bush's Bean legacy. Kids enjoy entering the bean can and exploring a variety of multimedia experiences. After a day of play, head to the cafe for some homemade southern food and bean desserts. There's plenty to do for all ages.
Bush's Visitor Center
Feed Ducks At The Old Mill
Feeding ducks at the Old Mill in Patriot Park is a great free kid friendly activity that the family can enjoy together. You can also watch the wheel on the side of the mill turn, which is quite beautiful. Stop by the Old Mill General Store and purchase some cheap duck feed and have fun.
Visit The Petting Zoo
Big Rock Dude Ranch has multiple activities for families to enjoy. One of the free things they offer is a petting zoo that is perfect for children. At the petting zoo, you'll find goats, ponies, rabbits, llamas, emus, chickens, ducks, peacocks, geese and birds. Let the kids get hands-on and learn more about new animals while you're in the Smoky Mountains.
Big Rock Dude Ranch
Parks & Playgrounds
Visit Patriot Park, Wear Farm City Park, or the brand new Mt. Ton Of Fun in Sevierville. Patriot Park has the "liberty" bell, all state flags picnic pavilion and historic patriot missile. Patriot Park is also the central hub of the Fun Time Trolley, which is free for children 3 and under.
Parks & Rec
Christmas Place
Take a stroll through the Incredible Christmas Place. Let's be honest: who doesn't love Christmas? No matter the age we all have the child in us who still believes in Santa Claus! Kids will love taking in the sights and sounds of this special holiday at any time of the year.
The Inn At Christmas Place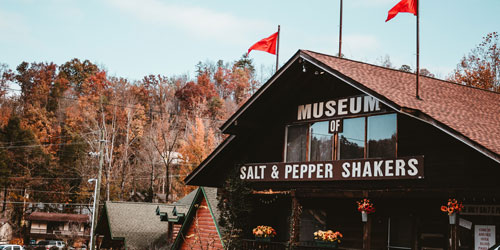 Salt & Pepper Museum
Gatlinburg's Salt & Pepper Museum in Winery Square is free for children under 12 years of age. The prixe for adults is only $3.00, and that cost is applied toward the purchase of any salt and pepper shaker purchase in the entire gift shop.
Stop By A Natural Waterpark
Did you know the Smokies have several "natural waterparks"? The Townsend Wye is a local and tourist favorite. Splash around in the water with the family, jump off the rocks into the deep end, or simply relax on the grassy banks above the water.
Townsend Wye
Picnic At Chimney Tops
A great place to stop for a picnic is Chimney Tops, located about 7 miles past the Sugarlands Visitor Center on Newfound Gap Road. Be sure to wear proper shoes and also remember to keep children close by. A spectacular 360-degree view is the perfect place to spend an afternoon with your family.
Picnic Spots