Visitors from across the country head to Pigeon Forge to explore some of the best attractions and entertainment every year. With many visitors driving in, questions about free parking in Pigeon Forge are very common. Whether you are coming at a busy time, like during a rod run, or you just want to walk the Parkway on a warm summer day, it's a good idea to plan ahead. There are places with free parking in Pigeon Forge so you never have to worry about spending too much time or money looking for a spot.
Patriot Park
Patriot Park is a great option for free parking in Pigeon Forge. It is close to the trolley office, making it even easier to get where you want to go. The trolley has a variety of routes that will take you all around Pigeon Forge. Visitors can park for free and purchase a $3, all day wristband to take any trolley at any time. Popular stops on the trolley include The Island, Dollywood, Splash Country, The Historic Old Mill and more.
Trolley Info
Municipal Parking Lot
If you are headed to an event at the LeConte Center, parking at the Municipal Parking Lot is an extremely close option. It is a 1500 space lot located between the LeConte Center and The Island, and parking is completely free year-round. This lot is a great option for free parking in Pigeon Forge if you are visiting for conferences or a Rod Run, which are usually held at nearby hotels on the Parkway. It also offers access to the trolley, and the Riverwalk Greenway if you are looking to take a walk to nearby attractions.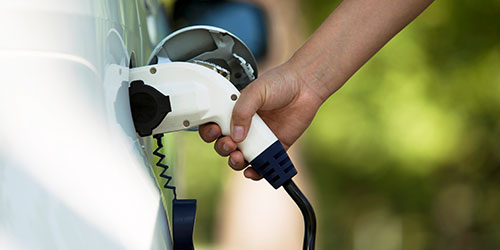 Electric Car Parking
Traveling with a car that needs to be plugged in and charged? You're in luck- Pigeon Forge has a few free charge points for you to stop at. Tanger Outlet Center and The Inn at Christmas Place will be your most convenient options. There are also paid charging stations located at many local restaurants and attractions on the Parkway. Use online resources like the charge map to find an option closest to where you will be throughout the day.
Charge Map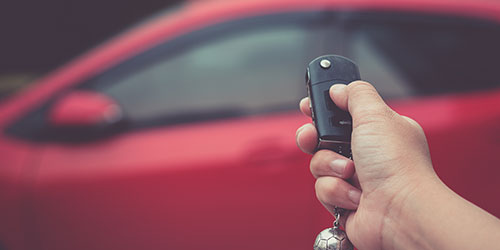 Stay Safe
As always, when parking in Pigeon Forge be sure to leave all valuables behind. Utilize the safe that may come in your hotel or cabin, or just leave important possessions at home. If you must bring something valuable with you, please be sure to carry it on your person to ensure its safety. Lock your cabin, hotel and car at all times.
Free parking in Pigeon Forge makes the Parkway and all of the local attractions, restaurants and entertainment easily accessible. Park your car and walk or take the trolley to your next destination.