Townsend is part of Tuckaleechee Cove, a beautiful valley at the border of Great Smoky Mountains National Park. The name comes from the Cherokee tribe and means peaceful, green place. The Townsend area has lots of green space, where people can stroll or bicycle along the pathways and enjoy views of wooded hills, fields and well-kept homes and gardens on the side roads.
Tubing In Townsend
If you've ever driven through the peaceful side of the Smokies, you've probably seen piles of yellow tubes next to the Little River. Townsend is home to Smoky Mountain River Rat, the best place in the Smoky Mountains for tubing. You'll find their outpost just north of the Great Smoky Mountains National Park entrance.
River Rat
The Townsend Wye
If you're interested in getting your feet wet and exploring the Smokies on your own, stop by the Townsend Wye. Just past the entrance to the national park is the Townsend intersection with Laurel Creek Road and Little River Gorge Road. Visitors leaving the Great Smoky Mountains will recognize it as the split to head toward Gatlinburg or Townsend.
Townsend Wye
Hiking In Townsend
There are several hiking trails on this side of the national park. West of Laurel Creek Road you'll find Chestnut Top, Schoolhouse Gap, Turkeypen Ridge, and Crib Gap trail, among others. There are countless popular hikes from the Cades Cove area as well, including Abrams Falls, the Rich Mountain Loop, and Spence & Russell Field. West of the Townsend Wye you will find the trailhead for Meigs Creek Trail at The Sinks.
Cades Cove
Enjoy the wildlife and history of spectacular Cades Cove, in Great Smoky Mountains National Park! Want to learn as you go, enjoy the scenery, and let someone else drive? For a fun and educational trip led by a knowledgeable guide in a comfortable, fuel efficient 19 passenger van, take the Cades Cove Heritage Tour, leaving from a parking area adjacent to the Great Smoky Mountains Heritage Center in Townsend.
Cades Cove
Smoky Mountain Heritage Center
Another institution dedicated to educate and preserve Townsend's beautiful heritage and natural surroundings is The Great Smoky Mountains Heritage Center. Between gallery exhibits, educational programs and demonstrations there is always something happening at The Great Smoky Mountains Heritage Center. They are open seven days a week and are located under two miles from Highway 321, for detailed directions and hours of operation call 865-448-0044.
Little River Railroad
Flowing out of Great Smoky Mountains National Park, with headwaters above Elkmont, is the Little River. Little River became famous far beyond the regional area in which it flows by playing a large part in railroads. There is a Little River Railroad and Lumber Museum located in Townsend dedicated to preserving the heritage and showcasing the innovations that came from the area.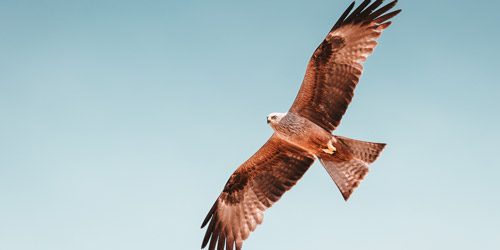 Bird Watching
With a combination of open fields, forests, farms, and streams, Townsend, Tuckaleechee Cove, and surrounding areas are wonderful for bird watching. Ducks, geese, and herons swim and wade in the Little River, colorful warblers and other songbirds migrate through the tress in spring and fall, and the Foothills Parkway is a hawk migration route. Cades Cove in Great Smoky Mountains National Park is another excellent birding hotspot.