Trail Description
Ace Gap Trail is off the beaten path on the northwest border of the Great Smoky Mountains National Park. It is a 5.4 mile out and back hike with lots of wildflowers in April and May. The end of the trail intersects Beard Cane Trail and borders the property of Blackberry Farm.
The trailhead can be tricky to reach. Heading south on Highway 321, turn right on Old Tuckaleechee Road and continue for about 1.3 miles before turning right onto Old Cades Cove Road. You will see signs for Davy Crocket Stables and Tuckaleechee Caverns here. In less than a mile you'll come across Davy Crocket Stables. Bear right here and continue on Old Cades Cove Road through Dry Valley. This road will wind up through a community with some vacation rentals and take you all the way to the park boundary, where you will see a small parking lot on the right (directly in front of the trailhead for Ace Gap Trail) and a sign warning you not to continue driving down the one lane Rich Mountain Road.
It is worth noting that your phone's GPS is likely to take you the wrong way. There is even a sign off Laurel Valley Road (intersecting early on with Old Tuckaleechee Road) warning drivers not to trust their GPS.
At the trailhead, Ace Gap Trail begins on the right. You'll see another small trail to the left of a limestone sinkhole. That one goes to Bull Cave, the deepest cave in Tennessee (924 feet) and requires special permits and equipment to enter. Do not bother heading in that direction.
The majority of Ace Gap Trail is fairly level and makes for a pleasant hike or trail run. In April and May you will find a variety of wildflowers blooming alongside the trail. These include but are not limited to: crested dwarf iris, fire pink, star chickweed, wild geranium, yellow trillium, Catesby's trillium, mountain laurel, and flame azalea. Backcountry campsites #4 (Kelly Gap) and #7 (Ace Gap) are located on this trail at Kelly Gap and Ace Gap.
Ace Gap (1,680') is located toward the end of the trail (about 4.5 miles) and can be identified by the old railroad bed crossing. This is a remnant of the Little River Lumber Company's logging in the early 1900s. The location got its name from old timber cutters who came here to play cards; the lumber company was not a fan of them playing in the mess hall or sleeping quarters because they kept starting fights that resulted in property damage.
[+ Read More]
Ace Gap Trail Elevation Profile
Elevation Grade
Fairly Flat
Paul Petzoldt Scale
Moderate
Photo Gallery
(10)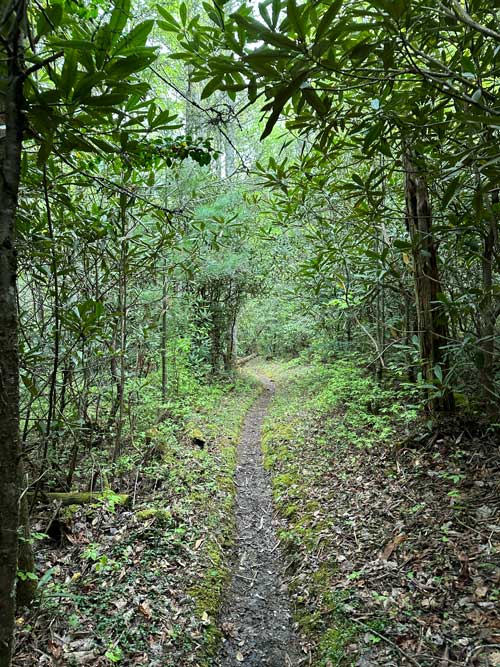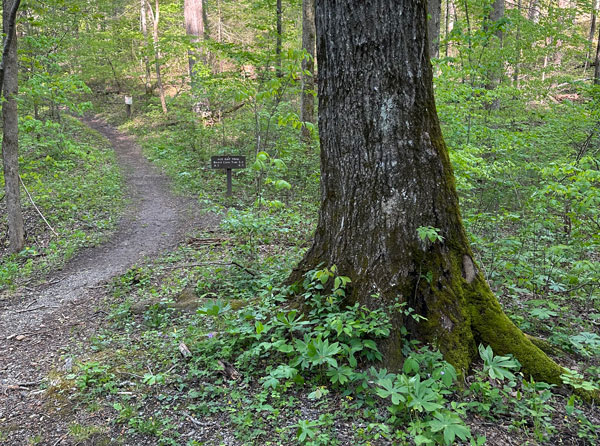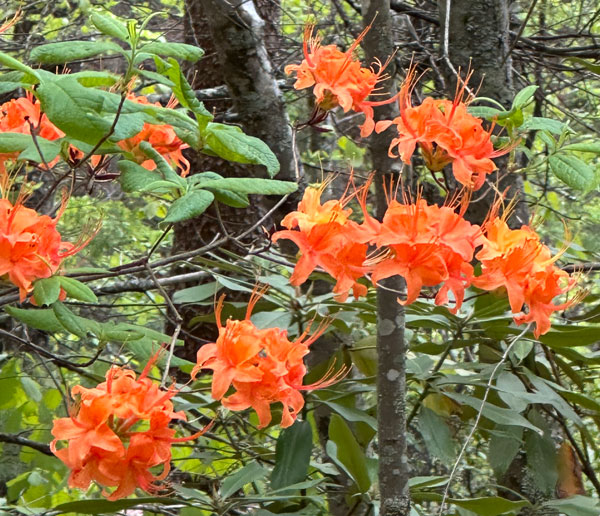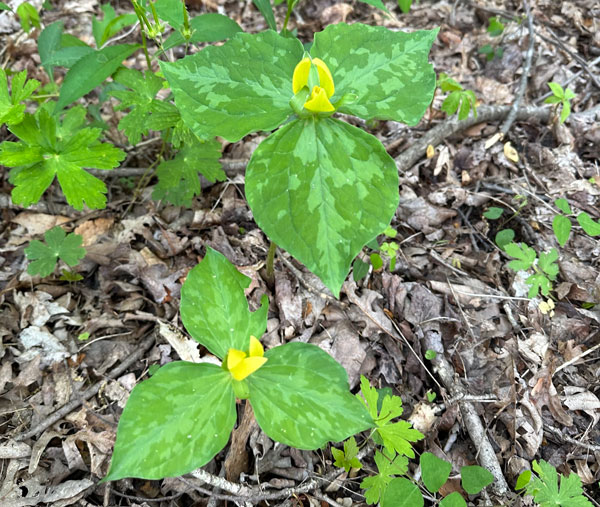 Featured Posts