Baskins Creek TrailModerate
Wes Bunch (Oct 2020)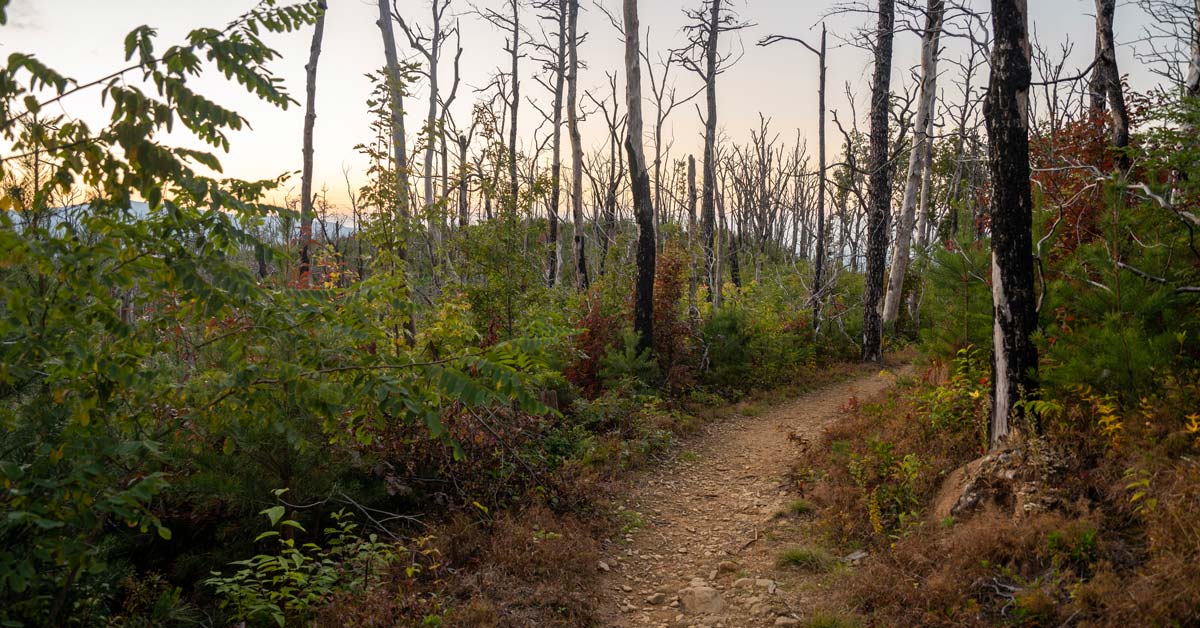 Distance (One Way)
2.7 miles
Trailhead
Roaring Fork Motor Tr.
Trail Description
Baskins Creek Trail is a relatively short hike in the middle of the Roaring Fork Motor Nature Trail loop. Its trailhead is near the access point for Trillium Gap, Rainbow Falls, Bull Head, and Old Sugarlands Trail. About a mile and a half into the trail you can take a quick side trail to Baskins Creek Falls.
Just after a mile on the trail is an additional side trail (very steep) up to Baskins Creek Cemetery. The falls are located shortly after this side trail. It's said that old settlers used to use these cascades to bathe under.
[+ Read More]
Baskins Creek Trail Elevation Profile

Tom Dunigan's Elevation Profiles
Elevation Grade
Gentle Slope
Photo Gallery
Trail Map
Complete List Of Hikes & Trails (63)
The above list of hiking trails in the Smokies is incomplete and constantly being updated. If you have information or photos you would like to contribute, please contact caroline@pigeonforge.com.