Distance (One Way)
5.8 miles
Elevation Gain
1,400 feet
Trailhead
Big Creek Campground
Trail Description
You can reach Midnight Hole and Mouse Creek Falls via about 2 miles on Big Creek Trail in North Carolina. The entirety of the trail itself is one of the most beautiful river hikes in the whole national park.
The entirety of Big Creek Trail includes an elevation gain of just over 1000 feet. The trail is wide and not very steep with multiple access points to the water, making it a nice leisurely walk for children or inexperienced hikers.
Midnight Hole is located about 1.4 miles into the hike on Big Creek Trail. Midnight Hole is a deep natural pool resting below a picturesque 6 foot waterfall. At about 2.1 miles in you'll find Mouse Creek Falls, a 45 foot waterfall cascading into Big Creek. See other hiking trails in the Smokies.
Big Creek Trail is located at the Big Creek Campground near Waynesville, North Carolina. You can reach it from I40 at exit 451. The campground also houses the trailheads for Baxter Creek Trail and Chestnut Branch Trail.
[+ Read More]
Big Creek Trail (Mouse Creek Falls, Midnight Hole) Elevation Profile

Tom Dunigan's Elevation Profiles
Elevation Grade
Gentle Slope
Paul Petzoldt Scale
Moderate
Shenandoah Scale
Moderately Strenuous
Photo Gallery (11)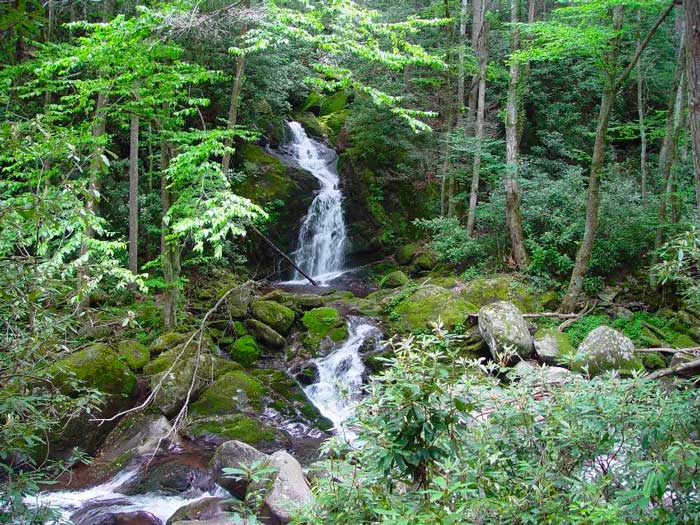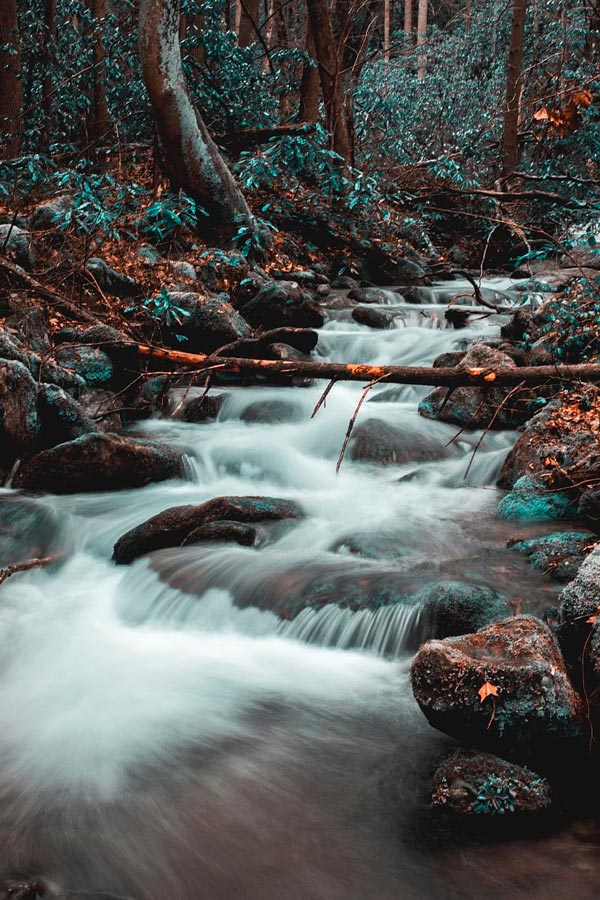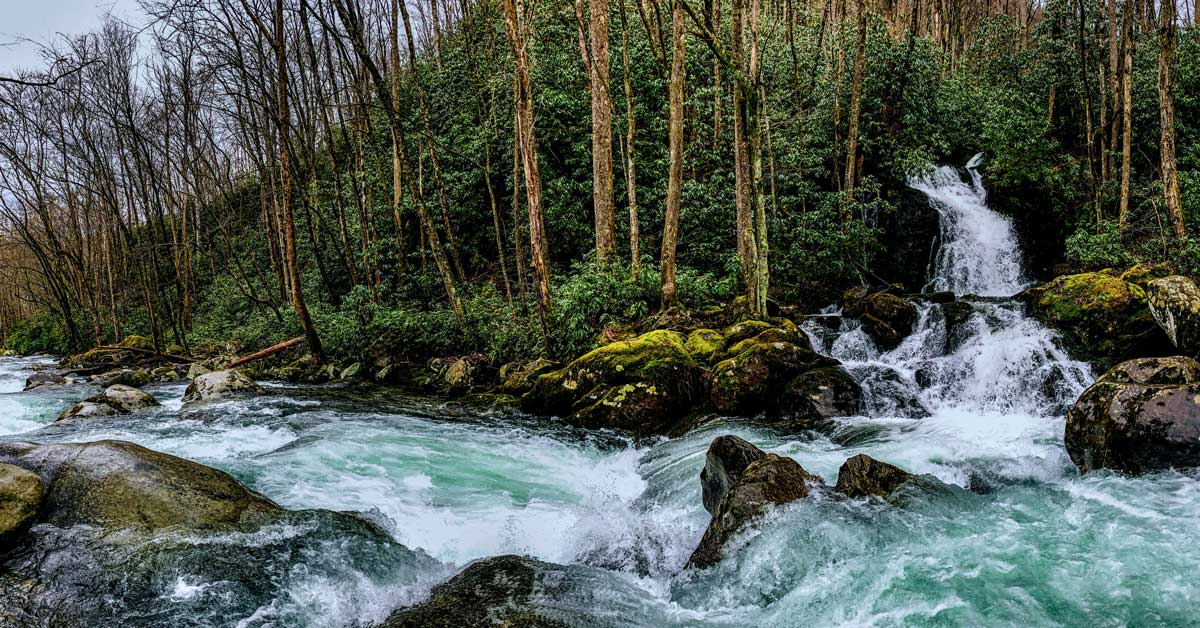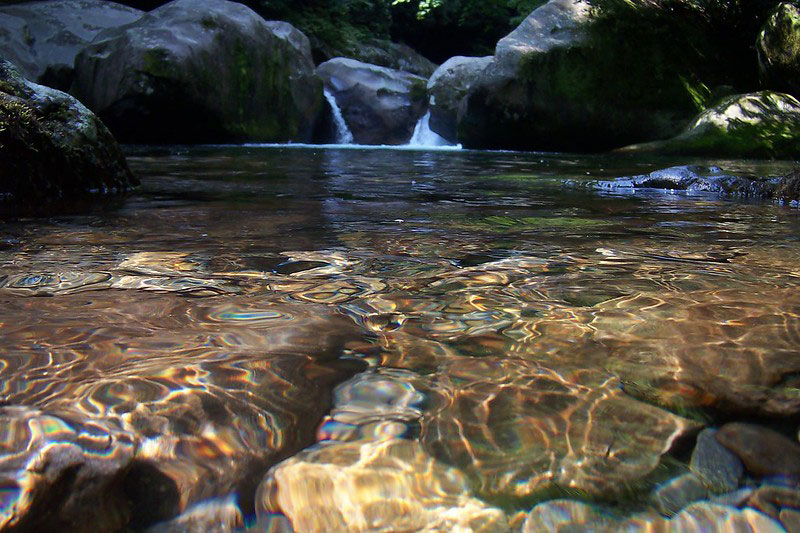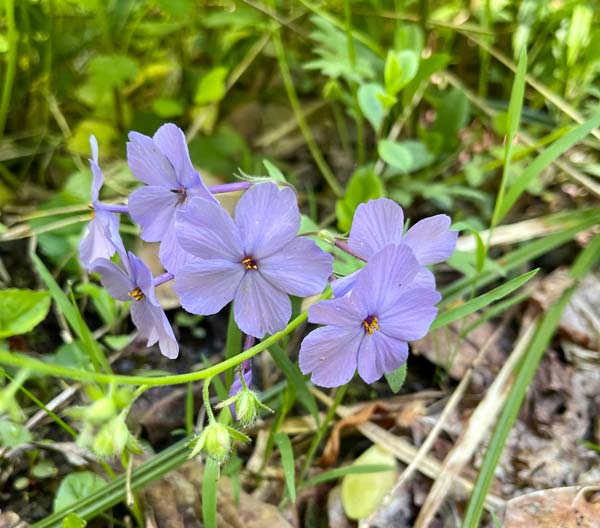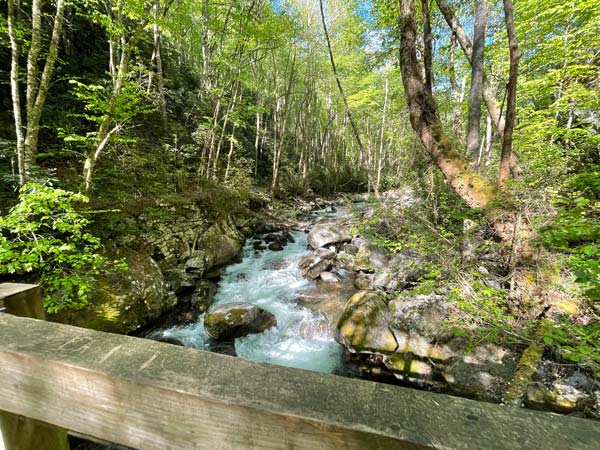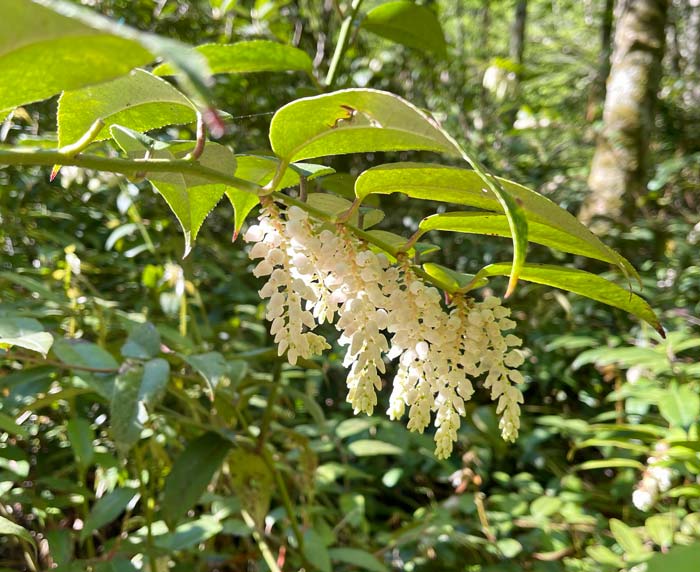 Trail Map
Complete List Of Hikes & Trails (72)
The above list of hiking trails in the Smokies is incomplete and constantly being updated. If you have information or photos you would like to contribute, please contact caroline@pigeonforge.com.
Featured Posts