Trail Description
Bradley Fork Trail is a wooded hike with lots of streams, creeks, wildflowers, and trail crossings. The trail itself is actually a wide gravel road making for a relatively comfortable Smoky Mountains hike. The first four miles are a fairy easy steady incline, but the last bit of the hike rises steeply along Hughes Ridge.
Bradley Fork Trail Elevation Profile

Tom Dunigan's Elevation Profiles
Elevation Grade
Gentle Slope
Paul Petzoldt Scale
Strenuous
Shenandoah Scale
Very Strenuous
Trail Map
Read More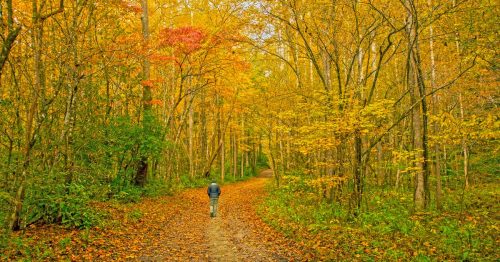 Top Fall Hikes in the Great Smoky Mountains
The Smoky Mountains in Tennessee are one of the most vital and thriving sources of beauty in the world today. With a wide variety of attractions, luxurious hotels, and picturesque mountains teeming with life and explosive color, there are t...
Read This Post
Featured Posts